Mini Guide to Calgary – Places to go in Calgary
Calgary is a vibrant city located in the province of Alberta, Canada. A city that's bustling with activities, opportunities and life! Most people touch down Calgary for work, or go to Edmonton via Calgary for work or to visit the Canadian Rockies. But the many times that I visited Calgary, it offered me a perfect getaway – a lively night life, food culture, magnificent nature, an urban scene and the magical moonlight. Read ahead to find the perfect guide to Calgary!
Guide to Calgary: Places to go in Calgary Alberta
Calgary Stampede
Let me start with the obvious, Calgary Stampede. The Calgary Stampede is an annual event that occurs every July in Calgary. Its a ten-day rodeo, exhibition cum festival that attracts millions of visitors every year.
This event dates back to the 19th century and now the area even hosts a museum, market and exhibition. Museum can be visited all year around.
Website: Calgary Stampede
Address: 1410 Olympic Way SE Calgary, AB
Price: $18 (adult prices in 2017)
The Saddledome
Scotiabank Saddledome is an indoor arena, which is also home to Calgary Flames of the NHL.It is located in the Stampede Park in the southeast end of downtown Calgary.
The Saddledome is best viewed from the Calgary Tower (as pictured above). Inside the Saddledome, there are restaurants and it also hosts events other than sports.
Address: 555 – Saddledome Rise S.E. Calgary, Alberta
Price: Variable (tickets available at Ticketmaster)
Calgary Tower
Calgary Tower is a free standing tower, located in downtown Calgary. The observation tower offers amazing views of Downtown Calgary and beyond.
There is also a restaurant and souvenir store in the Calgary Tower. There is entry fee to the tower. I rate this tower, a must visit, because of the amazing views of the city of Calgary.
Website: Calgary Tower
Address: 101 9 Ave SW, Calgary, AB
Price: $18 per adult
Downtown Calgary
A vibrant downtown, Calgary has lots to offer. Tall buildings, shopping, amazing restaurants and cafes and most importantly nature and parks within the downtown core. Get the ultimate things to do in Calgary downtown here.
The park pictured above is Eau Claire Market Park.
Price: Free
Stephen Ave Walk
Whenever I visit Calgary, I look forward to taking a stroll in Stephen Ave Walk. Every time I have visited, there are tons of activities going on in this street.
I so love its vibe and energy!
As you stroll along, you can see little bits of history and historical facts jotted on different pillars. As always, this place has lots of restaurants and shopping areas, and falls within the Downtown Core region of Calgary.
Price: Free
Fort Calgary
Fort Calgary National Historic Site is the birthplace of the city of Calgary. It is the site where the North West Mounted Police built a fort at the confluence of the Bow and Elbow Rivers. This site is filled with history and a great visit, if you wish to know more about Calgary's past. There is a museum and a gift shop as well. You can spend 2-3 hours here.
Website: Fort Calgary
Address: 750 – 9th Avenue SE Calgary, Alberta, T2G 5E1
Price: $12 per adult
Heritage Park
Heritage Park Historical Village is a living history museum and park in Calgary. This heritage park is one of the most visited sites in Canada. Many of the buildings are historical and were transported and reserved in the park. My personal favorite was the gasoline museum and the train stations – it does take you to the 1960's. Certain buildings and amusement buildings are re-creations.
Imagine, being welcomed with people in historic costume, and antique automobiles including horse-drawn vehicles. That's the Heritage Park for you – educational, yet fun.
In this park, you can also learn about history of Indigenous people and the Hudson's Bay Company. There are tapis and other items (like cookware, fur, cots), etc.
You can expect to spend around 3-5 hours here. There are educational and cultural events that are hosted by the Heritage Park.
Website: Heritage Park of Calgary
Address: 1900 Heritage Dr SW, Calgary, AB T2V 2X3
Price: $27 per adult for single day admission. You can purchase 2 day or summer or annual pass at discounted prices
Olympic Park
Canada Olympic Park in Calgary was the site of 1988 Winter Olympics. Currently the area is operated by WinSport and they conduct ski and zip-lining courses. Canada Olympic Park is a popular place for people looking to go skiing without driving out to the mountains.
If you are short on time and just want to see the site, you can pay a quick visit and get pictures taken by the compound that has all international flags from Olympics participants. While you approach the site, the ski lifts are visible from a distance, making it a great spectacle to look at!
Website: Olympic Park (Winsport)
Address: 88 Canada Olympic Road SW Calgary, AB T3B 5R5
Price: $26 per adult for single day admission. You can purchase 2 day or summer or annual pass at discounted prices (ranges from $499+)
Food Tours
Alberta has seven signature products – bison, beef, canola, honey, Saskatoon berries, root vegetables and Red Fife Wheat. So it will a great idea to book a Food Tour to experience the local delicacies.
Several food tours feature those unique products. Food tours last 3 – 3.5 hours and involve walking 4 to 16 blocks.
Price: CAD 55+
River-Front & Segway Tours
A wonderful way to experience the river-front of Calgary is to take a segway tour. The River Valley adventure group located in the Riverfront area, provides training and conducts the segway tours in the river-valley area. Its a fun way to explore the city.
Website: River Valley Segway Tours
Address: Sien Lok Park Riverfront Ave & 1st Street, SW Calgary AB
Price: Starts at $60+
Gateway to Canadian Rockies
And of course, when in Calgary, Rockies are closer then you think. You can drive an hour or so to reach the beautiful Canadian Rockies. I envy Calgarians for this – they have a heavenly detox right at their door-step – a perfect weekend getaway, nature-therapy, adventure-tour, you name it and Rockies has it all <3
Price: Admission fees to Banff National Park – $19/vehicle of 4 passengers for 1 day
Want more Things to do in Calgary
---
Good to Know
Nearest Airport: Calgary has an international airport. (YYC) You will most likely be arriving to YYC (Calgary) or YEG (Edmonton), if flying into Canada internationally
By Road: Calgary is well-connected by road from Edmonton and Canadian Rockies.
Visa Requirements: Visitors from the European nations (and certain other countries) have to get an ETA before flying to Canada. It costs CAD $7 and takes a few minutes to apply online
Accessibility: Bus service and LRT is very good in Calgary. Its safe, fast and convenient. Car rentals services are available as well.
Where to stay: Calgary offers state of the art hotels like Fairmont, Sheraton Hotels (both in Downtown Calgary). Hotel prices range from CAD$ 300+ for 5 star hotels. There are budget hotels available, with free parking and breakfast. Hotel prices start at CAD$ 70-100+ for motels and budget styles. Newer hotels with great rooms are in and around the airport area. Find the best hotels to stay in Calgary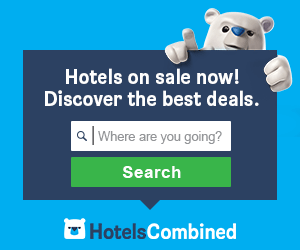 So, when are you booking your trip?
Pin – Essential Guide to Calgary – Places to go in Calgary Alberta