Munich is a German city located in the state of Bavaria. Munich's unique selling point (USP) is that it combines the facilities of a modern city with a rich cultural history and diversity. In Munich, you will find beautiful state of the art buildings, roads, infrastructure and other modern facilities. If you are visiting Munich for a day, then this is the perfect itinerary for you. Marienplatz or Mary's Square is a historic and a popular tourist square, located in the heart of Munich in Germany. There are lots of historical monuments, events and traditions that are located in and around Marienplatz. This post will highlight 15 things to do in Marienplatz Munich Square. Each of these historic spots can be explored on foot and is perfect for a Munich in a day sightseeing or if you have a few hours of layover.
If you are staying in Munich for more than a day, consider my longer itinerary to Munich
Munich in a day: Things to do in Munich Square
Marienplatz or Mary's Square (30 minutes)
Marienplatz is the heart of the city of Munich. Since 1158, this has been the city's main square. Its a must visit when you arrive in Munich. The square has a column called the Marian column, that was built in 1638 to celebrate the end of Swedish occupation. The column is topped by a gold statue of Mother Mary and hence the name – Mary's Square.
Mary's Square has witnessed many pages of medieval and modern German history including Hitler's Purge. Day or night Marienplatz is full of activities and bustling with energy. We have visited the square both at day and night time and loved it equally. You can also enjoy a drink and schnitzels right here in the heart of Munich. Most walking tours commence at the Mary's Square.
Townhalls at Marienplatz (1 hour)
There are 2 town halls in Old Munich – Old Town Hall and New Town Hall.
Old Town Hall
The town-hall pictured below is the Old Town Hall, that was built in the 15th century in Gothic style. This building was completely destroyed in the 2nd World War and was later restored. Its now home to a toy museum.
As soon as you exit the subway stairs, you are welcomed to the view of this Old Town Hall.
New Town Hall
The New Town Hall is located by the Mary's Column. A huge Gothic style building, the new town hall is home to the Rathaus-Glockenspiel of Munich. Its a miniature knight show, where every day at 11:00 a.m. and 12:00 p.m. the watch tower chimes and re-enacts two stories from the 16th century. This show lasts for 12 – 15 minutes. So if you are here between 11:00 am and 12:00 pm, remember to stop by and enjoy this free show.
The New Town Hall is a fully functional municipal and administrative office. The Mayor and his Council operate from the town hall. The architecture of this building is inspired by Gothic style and can be deceiving – rustic looking, may be out of use building. But it isn't. The interiors of the building are stunning – the conference hall and the library inside the New Town Hall are very opulent and gorgeous.
Here is another look of the interiors of the New Town Hall. Is n't it pretty? We actually walked around this area for about an hour or so, admiring the beautiful work of art. On the inside of the Town Hall, there is a little remembrance plaque for the 1972 Munich Olympics (Massacre).
Church of Old Lady (Frauenkirche) & Devil's Footstep (30 minutes)
Located very close to Marienplatz is the Church of Old Lady. This church is also called the Munich Cathedral and locals lovingly call it Frauenkirche. The Munich Cathedral is an iconic symbol and landmark of the Bavarian capital. The cathedral was built in just 20 years and was inspired by Gothic style of architecture. This church used to be the burial place of the Wittelsbach. The Wittelsbach family were an European royal family and a German ruling dynasty from Bavaria.
The Church of Old Lady is a living church and Catholic masses take place regularly. Please ensure you are dressed appropriately for church. Photography without flash is allowed inside the church.
Entry to the Church is completely free. A unique characteristic of the Munich Cathedral is the Teufelstritt, or Devil's Footstep at the entrance. The Devil's Footstep is a black mark resembling a footprint. According to popular legend, it was believed that the devil laughed and ridiculed at the 'windowless church' from that spot. And this imprint stayed there for eternity. 
Michael Jackson Memorial (30 minutes)
Located a few blocks from the Church of Old Lady is a "make-shift" Michael Jackson Memorial site. This memorial is located across the 5 star Hotel Bayerischer Hof, where Michael Jackson once stayed. The memorial is based at the statue of a Renaissance composer – Orlande de Lassus. The statue is adorned with fresh flowers, candles, photos of MJ and hand written notes. One of the notes, says (in German), "you will live in our hearts forever".
This is without a doubt one of the quirkiest things that you will see in Munich.
 Fünf Höfe (Shopping mall- 2 hours)
The Fünf Höfe is a shopping arcade near Marienplatz. Fünf Höfe means five courts. This shopping mall has about 64 exclusive stores, restaurants and cafes. You can easily spend 1- 2 hours here, especially if you like to shop. This mall is considered as one of the most elegant shopping malls in Munich. More on Funf Hofe here
The Fünf Höfe attracts tourists for visual aesthetics inside the mall, like the "hanging gardens", for example.
Odeonplatz (30 minutes)
Odeonplatz is a large public square, that was built in the 19th century. You can reach Odeonplatz via subway (there is a subway stop of the same name). Its located to the north of Marienplatz and is also closer to the Munich Residenz. The Odeonplatz is inspired by the Palazzo Farnese in Rome.  You can easily spend 30 minutes or more here.
The image below is of the Feldherrnhalle. It was commissioned in 1841 by King Ludwig I of Bavaria to honor the tradition of his army. Its modeled after the Loggia dei Lanzi in Florence. You will see 2 Bavarian lions in the structure, one of which stands with its mouth open and other with mouth closed. This symbolizes the importance of speaking against the rulers but not the church.
This square has been the site of many events and struggles including Hitler's failed "Putsch" attempt in 1923 (Beer Hall Putsch). When you face the Feldherrnhalle, the Munich Residenz is to your left and the Theatine Church of St. Cajetan is to your right.
Theatine Church (30 minutes)
The Theatine Church of St. Cajetan is a Catholic church built in the 17th century. The church was built in Italian high-Baroque style. Its Mediterranean appearance and bright yellow color became a popular symbol for the city and had much influence on Southern German Baroque architecture.
 Munich Residenz (2 hour+)
Located on the Max-Joseph Platz, the Munich Residenz was the former royal palace of the Bavarian monarchs of the House of Wittelsbach. The Wittelsbach were a royal family who ruled over Bavaria. The Munich Residenz or Residence was their former royal palace and also served as a seat of administrative control. This palace is one of the largest in whole of Germany. Visitors are allowed access to the 130 rooms to view the architecture, room decorations and art displays. The image below is the west wing of the Munich Residenz. A vast majority of the palace was destroyed in the Second World War and later restored.
Guided tours are available for a fee. The Residenz is also the primary concert venue for the Bavarian Radio Symphony Orchestra. You can book a show and dinner at the Munich Residenz to experience the royalty of by-gone days of the Wittelsbachs. This activity is perfect for evenings/dinner, before you conclude your trip to Munich.
Inside the royal palace, there is a Residenz Museum as well. The Residence Museum is one of the most important as well as the largest museum in Germany. All the possible historically significant items used during the reign of the Wittelsbach are kept preserved in this museum. The interiors of the palace including the antiquarium and the hallways are designed in intricate baroque and Renaissance style of architecture. You can easily spend 2 hours at the Munich Residence complex touring the rooms and exploring the museum.
Opera House on Max- Joseph Platz (2 hour+ )
Max-Joseph-Platz is another large square in Munich. It was built in the 19th century with the opening of the National Theater Munich at its east side (1818). The National Theater is a historic opera house, home of the Bavarian State Opera, Bavarian State Orchestra and the Bavarian State Ballet.
The statue that you see here is the memorial of King Maximilian Joseph of Bavaria, with the National Theater at the background. There are shows and recitals performed here almost everyday. For the latest shows listing, visit their website. Most shows are for 1 – 1.50 hours so this can be a good activity to do in Munich in a day.
A street opposite to 

Theatinerstraße
Theatinerstraße is a street in Munich that stretches from the Odeonsplatz south to the Marienhof. It was on the Theatinerstraße (street) that SS guards would watch people and see if they salute their leader. They would stop the people who would not pay respect or salute. So the locals tried to take this lane that was opposite to the Theatinerstraße to avoid any questioning from the SS guards.
Soon the SS guards came to know about this and they would stop the people and punish/kill them for disobeying the leader. This cobblestone street is remembered in the memory of those who lost their lives here. If you are interested in learning about the Third Reich, then there are walking tours available in Old Munich. These tours last about 3 hours. More History Walking tour in Munich
 Hofbrauhaus (Royal Brewery – 2 hour+)
The Hofbräuhaus am Platzl is the royal beer hall in Munich. The beer hall dates back to 1589.  Munich's largest tourist attraction after the Oktoberfest, the Hofbräuhaus am Platzl is also very popular among the locals. You can take a guided brewery tour here except for Fridays and weekends. The tours last 45 minutes to an hour (without snack) but they are by appointment only.
Another option to explore the brewery is to take a 3 hour beer tour in Munich, which also includes an entry to the Hofbrauhaus  and the Royal Brewery's Beer Garden. More about beer tours here. In Bavaria, you have to be over 16 years of age to enter a brewery.
This street is lined with stores, restaurants and coffee houses. If you are tired and need to rest, you will find lots of options here for food and souvenirs too.
 Alter Hof – Old Court, Monkey Tower (30 minutes)
The Alter Hof (Old Court) was the first residence of the Wittelsbach family, who ruled over Bavaria until the outbreak of the First World War. This was the seat of administration for the Wittelsbach from the 13th to the 15th centuries. Most of the palace wings including this one was destroyed in the Second World War and later restored. The museum and the Tourist castle Information center are located in the Old court wing.
When you walk around in old town Munich Marienplatz, you will most likely pass through the Old Court. The oriel window that you see here is known as the Monkey Tower. A legendary tale associated to the tower states that a baby was carried off by a monkey who belonged to the court, and he later became the Emperor Ludwig IV.
Church of the Holy Spirit (30 minutes)
Church of the Holy Spirit or Heilig-Geist-Kirche is a 14th century church, built in Gothic style. This church's interior is decorated with sculptures and beautiful paintings and frescoes. This church is also known as the Holy Ghost Church. The exterior of the church may not be that impressive, but the interiors will definitely impress you. Pay a visit in the evening and be mesmerized. Photography is allowed inside the church.
St Peter's Church (1- 2 hour)
St Peter's Church (Peterskirche) is the oldest church in Munich. It is a Roman Catholic church built in 12th century. Designed by a monk, its presumably the originating point for the whole city. The city's German name, München, is derived from the word Mönch (or Munich in Old High German), which means monk.
Entry to the church is free. The church is built on top a hill called the Petersbergl. The church also has an observation tower, which is 91 meters high and is popularly known as "Alter Peter" or Old Pete. Entry to the church tower is 3 Euros and is completely worth it. You have to walk 306 steps to reach the top and the views from up there are breathtaking. Consider doing this activity either at sunrise or sunset to capture those stunning shots of the city-scape of Munich.
Viktualienmarkt – Food Marketplace (2 hours)
The Viktualienmarkt (means victuals market) is a daily food market located near Marienplatz. It developed from an original farmers' market to a popular market for gourmets. The name 'Viktualien' is derived from the Late Latin word meaning "food supplies". This marketplace has existed for the past 200+ years. It dates back to 1807. It was built to replace a much smaller market to fulfill the needs of the growing city.
The marketplace is a must visit at all times of the year. You can purchase organic fruits and vegetables, sample different kinds of potatoes, meat and sausages including cheese and dairy products. It might be hard to decide what to pick from this marketplace as you are in Munich for a day only. But definitely sample some food from the stalls. If you are foodie, then a food tour at the Viktualienmarkt is a must. There are 2 hour walking tours available, which includes food tasting.
If you just wish to chill, then head to the Biergarten – beer garden, grab a beer at the Viktualienmarkt. Yes, Viktualienmarkt has a beer garden. It is not the oldest or the most fanciest beer garden in Munich, but is most centrally located.
It is good to know that the Viktualienmarkt didnt always exist by the Marienplatz. Over time, as the needs of the city increased, the market moved to a central location by Marienplatz. The market also suffered damages during the Second World War.
Free Walking Tour Munich Marienplatz (2- 3 hours)
If you are interested in a quick introduction of Marienplatz, then you can take a free walking tour. Sandeman's New Europe tours offers free walking tours of Old Munich. The ambassadors are very knowledgeable and engaging. We did our Munich walking tour in the afternoon (at 2:30 pm local time) and we were done at 4:30 pm. The walking tours are good way to orient yourself with the city and its history. Although free, please acknowledge the guide's time and efforts.
Munich City Tour (24 hour validity)
If you wish to explore just a few spots in Marienplatz, but are interested in other areas like the Nymphenburg Palace, BMW Museum, English Gardens, etc then taking a Munich bus tour (for 24 hour validity), might be a good option for you. You can save time and money. Plan your itinerary ahead of time and get down to explore the sights that interest you. Learn more about Munich Day tours here. 
Additional Munich Sightseeing (3- 6 hours)
In addition to the Old Town Munich, if you have more time, you can definitely take some tours.
Dachau Concentration Camp Day Tour– Located just 20 minutes outside of Munich is the site of Dachau concentration camp. Daily guided tours to the memorial site are available. These tours last for 5 hours. If this is an interest for you, then consider doing it in the morning and then head to Marienplatz to explore some of other Munich heritage. Book your Dachau Concentration Tour here.
English Gardens – English Gardens are a vast urban and public garden in Munich. There are lot of activities that you can participate in here (or observe others in doing the same). Watch surfers, bikers, segways here at the English Gardens. It is a perfect spot for a stroll or a picnic. There are beer gardens located here too. If you only have a day, I would recommend combining a Munich city tour with a visit to the English Gardens. They are for 2-3 hours only and you can relax at the English Gardens after the walking tour. More on Munich city and English Gardens tour here
Thoughts – Munich in a Day
By exploring Marienplatz, you will get to discover Munich's past and also enjoy a wonderful day with some German beer and schnitzel. The old town of Munich is filled with restaurants, shopping centers and souvenir stores. Mary's square also has live music performances in the evening. So if you only have a few hours to a day in Munich, do not miss these sightseeing areas in Marienplatz.
Whether you are flying to Munich or arriving from another European country, in order to reach Marienplatz you will either have to drive or take a S-Bahn trains to reach Mary's square. It is a 50 minute train ride from Munich Airport to Mary's Square or Marienplatz. There is a train station of the same name, where you have to get down. Once you are at the Mary's square, you can either explore using my 15 things to do in Marienplatz or take a walking tour.
Travel Tips – Munich in a day
Munich was our first European city that we visited and for that reason this city will be memorable forever. Munich has lots of history and beautiful architecture. So when you decide to go some-place-new, and its Munich, don't forget to visit these amazing historical and modern gems.
Here are some quick travel tips for Munich.
Travel Documents – Germany is part of Schengen agreement and if your passport doesn't belong to the visa exempt countries, then you will have to apply for visa ahead of time. There is no visa on arrival. If you are in Munich for a day and are traveling to nearby countries, most likely you would have a Schengen Visa. More on Schengen Visa guide here.
If you are planning a trip to Europe and it is your first time, read our Europe Planning Guide – Europe Planning 101
Currency and Credit Cards – Euros are widely accepted in Munich. Credit Cards are also accepted.
Ideas for other Day trips in Munich – Read our one day itinerary to Neuschwanstein Castle and Nuremberg
Looking for Hotels in Munich? Check out these deals!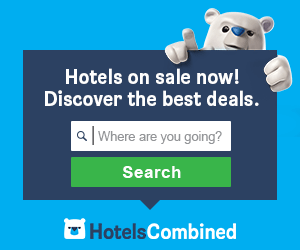 Last Update: Dec 26 2018
Disclosure: This post contains affiliate links. If you click one of them, I may receive a small commission (for which I am very grateful for) at no extra cost to you.
Pin This! Munich in a day : Things to do in Marienplatz Munich Square