The Best 5 days in Munich Itinerary
Munich, the Bavarian capital of Germany was our first European destination. It is not only the capital of Bavaria, but also one of the most populous and prosperous cities in Germany. Munich blends in the perfect mix of a modern city and a historical center. The Old town of Munich was the cradle of counter-reformation movement and many buildings located in Mary's Square is a testimony to Munich's role in shaping the history of Europe. Thirty years war to The Beer Hall Putsch by the Nazis- all happened in Munich. Hitler led many rallies out of Munich as well – so it is not a surprise that the city has a large number of museums and memorial sites. Munich is also home to many commercial centers, universities, architectural and historical buildings and also home of iconic tradition of the Oktoberfest! Here is our 5 days in Munich itinerary – with best things to do in Munich in 3- 5 days of visit. For us, exploring Munich and its history, left us with unforgettable memories.
---
3 – 5 Days in Munich Itinerary – Things to do in Munich
Munich is one of the historically rich and popular countries of Europe. This is a unique country where the past and present meets beautifully acknowledging the wrong doings, yet looking positively at the future. In this city, you will find architecture from the Hapsburg dynasty, the scars of Hitler's terror and swag of BMW (Bavarian Motor Works).
Did you know that Munich in Bavaria is also one of the richest cities in not only Germany, but the entire European Union? The modern infrastructure and the prosperity is a definite pull for tourists from across the globe.
Munich earns a major portion of its income from tourism and why not as the most visited castle is located in Bavaria (Neuschwanstein Castle and the Lindorf Castle). And not to forget the origins of the Oktoberfest happened in Munich. And this beer fest happens every year in October – thus keeping the rich tradition alive.
Day 1 Munich Itinerary – Airport – Marienplatz – Old Munich
Munich Arrival: We touch-downed Munich at 9:40 am. Customs and immigration was a breeze. Show your visa, record the finger scans and you are good to go!
Flughafen München
Flughafen München, is a major international airport near Munich and is the second busiest airport in Germany in terms of passenger traffic. It serves as the secondary hub for Lufthansa and its Star Alliance partners like Air Canada. The airport has a 'Visitors Park' which includes a 'Visitors Hill', from which a good view of the westerly aircraft apron and Terminal 1 can be obtained, as well as a restaurant and a shop for aircraft models and other collectors' items.
There is an open shopping arena between 2 terminals called the Munich Airport Center. The older area, which was built as part of Terminal 1, has a shopping mall and the S-Bahn station. The newer area built with Terminal 2 is a large outdoor area with a partly transparent tent-like roof.
Old Town Munich
Arriving early gave us the entire day to explore the new city. We had a quick breakfast stop and then took the S-Bahn (subway) to arrive to the heart of the city – Hauptbahnhof (Munich Central Station) and then Marienplatz (Mary's Square). It took us 50 minutes to arrive from the airport to Marienplatz.
Marienplatz
Marienplatz is the city's oldest square. Many historical events like the Thirty Year Wars or Hitler's Purge occurred here. Read our guide on – Things to do in Marienplatz Square
The subway takes you to the square and when you exit the transit area you are welcomed by Gothic- historical buildings all around you. There are government buildings and city halls in the vicinity. You can definitely opt for a Marienplatz or Old Munich Walking Tour.
So we spent the afternoon, learning about Munich's history and walking through the lanes of Bavarian kings and their residences. The first building that we saw were the colorful old town halls that now houses a museum. As you proceed to the center of the Mary's Square – you will see the statue of Mother Mary in the middle. Hence the name of the square (Mary's Square or Marienplatz). The column was erected in 1638 to celebrate the end of Swedish occupation during the Thirty Years' War. The column is topped by a golden statue of the Virgin Mary standing on a crescent moon as the Queen of Heaven.
Munich holds its traditional Christmas Market right here, in Marienplatz in the center of Munich. There are festivities, lights and decorations in and around the square.
New Town Hall of Munich
The buildings surrounding the Mary's Column is the New Town Hall of Munich. The architecture of the New Town halls are inspired by the Gothic style. They are completely functional and have government administrative offices inside the building. It is also the home of the Mayor and the City council. The inside halls are very richly decorated and have ornate designs.
Odeonplatz
Within walking distance, is Odeonplatz (also one of the transit/subway stations). Odeonplatz has traditionally been an important site for parades and public events, including the annual parade to the Oktoberfest. Many historical events took place here including the Beer Hall Putsch of 1923 by Hitler and his followers.
Munich Residenz
Located very close to the Odeonplatz is the Munich Residenz. It is located on Joseph-Max-Platz. This was the former royal palace of the Wittelsbach Kings of Bavaria. The complex of buildings contains 10 courtyards and around 130 rooms. You can take a guided tour of the palace complex. If you plan on taking the tour, allot about 2-3 hours. The Munich Residenz is one of the largest city palaces in the whole of Germany, so will definitely recommend a visit.
Nymphenburg Palace
Another palace worth visiting in Munich is the Nymphenburg Palace. It is not located in Marienplatz, but is about 20 minutes from here. This palace was the summer residence of the former rulers of the House of Wittelsbach. The Nymphenburg Palace has beautiful gardens, which should not be missed.
St Peter's Church
We also visited the St Peter's Church, which is the oldest recorded parish church in Munich and presumably the originating point for the whole city. The parish church is 91 meters high and is known as "Alter Peter" or Old Pete. You can get stunning views of Marienplatz and the Munich city center from its observation towers. Entry to the tower is 3 Euros.
We spent our entire day in the old town Munich and its neighboring lanes and marketplace. Old Town Munich has great options for food and souvenirs. So we decided to try some schnitzels, before checking in to our hotel, late in the evening.
We stayed at the NH Munchen Messe Hotel. Although not a central location, this hotel was good and easily accessible to subway stations.
Day 2 Munich Itinerary – English Gardens, Beer Gardens, Opera House & Bavarian Dinner
English Garden
Our 2nd day in Munich was relaxing. We first headed to the English Gardens. "English Garden" is an large urban park with waterfalls, beautiful gardens, Chinese tower, open air theater, etc. This park is open all year round and is one of the largest in Europe. Our hotel was located 20 minutes from the gardens.
It is called the Englischer Gartens due to the informal garden style. This place looks stunning in late spring and autumn with the fall foliage. Some of the structures and waterfalls here were created as early as the 18th century.
During summer time, the English gardens are a popular hang out place for tourists and locals alike. You can indulge in (nude) sunbathing at the Sunbathing Lawn (Schönfeldwiese) or play water sports. The gardens are amazing for a picnic, biking or even a romantic stroll.
Beer Gardens at Englischer Garten
The English Gardens are also famous for its Beer Gardens. There is a 82 feet high wooden Chinese Tower Beer Garden which houses the oldest beer garden in the whole of Munich. On Sundays, they serve special Bavarian buffet for lunch. Other popular beer gardens at the English Garden include – Beer Garden Seehaus (popular for local cuisines and sea-food), Beer Hirschau and Beer Garden Zum Aumeister (lovely in summer time).
Viktualienmarkt – Oldest Market in Munich
In the afternoon, it was time to get to Old Munich again. This time we explored the oldest market in Munich – Viktualienmarkt. This market was created to cater to the rise of trades and commerce in old Munchen. Currently, it is a farmer's market – where you will find poultry, spices, fruits, etc. It is still worth a visit as you can see so many pages of historical scenes coming to life in front of you.
Bavarian State Opera
The Bavarian State Opera is located in Old Munich. There are performances and shows scheduled, almost everyday. It is recommended to book tickets ahead of time. The Opera House has a long legacy of showcasing the best in ballet, concerts and song recitals in the whole of Bavaria. Guided tours to the Opera House are available everyday.
Bavarian dinner at Haxnbauer
That night, we opted for a traditional Bavarian dinner at Haxnbauer.
Not that we didn't have schnitzels or beer on other nights, but this was special. The restaurant is part of a historical building, the Scholastikahaus, which was historically documented in the 14th century. The restaurant is big, with lovely interiors.
Pro tip – 5 days in Munich

Another way of exploring Munich is to take a hop-on and hop-off tour. You can either take a 1 day or 24 hour pass or opt for 48 hour pass.It is a great way to explore more of the city, in less time and without spending on trains or cabs.
Day 3 Munich Itinerary – Day trip from Munich to Nuremberg
Our 3rd day in Munich started with an early breakfast at 7:00 am as we planned to do a day trip to Nuremberg. Most hotel breakfast had buffet options with sausage and cheese platters. And varieties of bread and loaf and pastries. Yum! We never had so much cheese in our entire lives like we did in our maiden trip to Europe 🙂
Munich to Nuremberg, by road is about 2 hours. You can reach Nuremberg by train in about an hour. There are many options for day tours available to Nuremberg with different itinerary options from various local tour operators. Book your Munich to Nuremberg day tour here
Nuremberg is the second largest city of Bavaria, after Munich.
Nuremberg is stunning with the river Pegnitz flowing through the medieval town, and the Rhine–Main–Danube Canal. You can view this as soon as you enter the center.
Nuremberg is often referred to as having been the 'unofficial capital' of the Holy Roman Empire. Its in these imperial castles that the administration affairs of the Diet/Reichstag was discussed. Nuremberg soon became a hustling trade route and many guilds were established.
Nuremberg Castle, a group of medieval fortified buildings, is worth exploring. This castle, together with the city walls, is considered to be one of Europe's most formidable medieval fortifications.It represented the power and importance of the Holy Roman Empire and the outstanding role of the Imperial City of Nuremberg.
Pictured above is the "Church of Our Lady" (Frauenkirche), with the main market place. The church is an example of brick work in Gothic style architecture.
We spent our day in the city exploring the marketplace and the beautiful lanes of Nuremberg. Learn more about Day trip to Nuremberg
Pro Tip – Munich Itinerary 3 Days

If you only have 3 days in Munich, be sure to cover the Old Munich, particularly Marienplatz. Based on your interests, you can either travel to Dachau or visit Neuschwanstein Castle or both.
Day 4 Munich Itinerary – Day Trip to Dachau Concentration Camp from Munich
On day 4, we decided to move to a central place for our accommodation. We stayed at the TRYP Munchen Hotel for the next few nights to explore the city further. This hotel was closer to the Central Munich Station.
Today we decided to do something different. We wanted to visit a concentration camp. So we arranged for a guided tour to the Dachau Concentration Camp – Memorial Site. Dachau played a very important role in shaping Hitler's history in Germany, as it was one of the first Nazi concentration camp that was set up to prison Hitler's political prisoners. Due to its close proximity to Munich, this concentration camp was overflowing with political prisoners – keeping more in-mates then its estimated capacity.
Central Munich Station to Dachau is about 25 minutes by train. There are bus services available that takes you to the memorial site. We took a tour to explore the Dachau concentration memorial site. The tour costs us 35 CAD per person. You can spend anywhere from 4 to 6 hours in the memorial site. There are different sections, museums, documentary show viewing at the site. Book your tour here for Dachau Concentration Camp
You can explore Dachau Concentration Camp without a guide or tour as well. When you arrive at the site, you can grab audio guides to orient yourself about the place. The entire camp site is vast, so it is recommended that you take a guide or company with you and do not get lost. The actual cells are a bit disturbing too – beds, toilets, shower rooms are still kept intact. The on-site museum speaks of the atrocities suffered by the political prisoners and the historical events. The prison bars are still present, with stories on the wall, as shared by inmates who survived.
When the camp was liberated in 1945 by the US army, almost 10,000 people were in poor health condition. In the memorial site, you will see death chambers with chemical induction pipes. Close to the death chambers, a crematorium was built to get rid of corpses. On the site walls, you can still see bullet marks.
In recent years, many memorials have been held to remember the deceased. There are new (religious) structures created inside the camp to pay homage to the departed souls.
Its one of the things we have heard and read about, but to see it in person is a whole different experience. The future generation inherits the stories of this horrific place. But NEVER AGAIN. More about Dachau Concentration Memorial Site
Day 5 Munich Itinerary – Visit to Neuschwanstein Castle, Fussen
Our 5th day in Munich began a little differently from the day before. Today we had planned to drive through the Romantic Road, visit tiny Bavarian villages and explore the beautiful Neuschwanstein Castle (in Fussen)
We drove through the villages in a van, accompanied by a local guide Mario. For a full day small group tour, it cost us 65 Euros per person. Book tours to Neuschwanstein Castle
There are many options for day trips to Neuschwanstein Castle. We chose this itinerary as we were able to utilize the entire day in exploring the romantic road that also included a UNESCO heritage site of Pilgrimage Church of Wies. We visited a cheese farm, had cheese for lunch and enjoyed the Bavarian Alps. Another option is to combine two castles in one day and visit both the Neuschwanstein as well as the Linderhof Castles. You can explore this option here and book the tour.
Neuschwanstein Castle is located in the beautiful village of Hohenschwangau on a rugged hill. This is one of the most picturesque and romantic castles in Bavaria and pictures don't do enough justice. The Neuschwanstein Castle was built by mad king Ludwig II of Bavaria. He was called the mad king Ludwig due to its overambitious projects.
This palace is one of the newest to be built and is also an unfinished project of the King. You will have to buy guided tours in order to explore the palace interiors. Tickets are available online and also on site. Keep in mind, the castle is busy at any time of the year, especially during summer months, so its recommended that you book in advance and avoid a line-up at the castle grounds. You can spend 45 minutes to an hour inside the castle (as part of the guided tour).
Read about Exploring the Bavarian Villages and the Neuschwanstein Castle
With fondest memories of our first Europe trip, we returned home to Canada the next day. Staying in a central location in Munich, helped us in exploring more of the city comfortably. We could use the local S/U Bahn to reach the airport to catch our flight. It cost us 12 Euros per person for the transit trip. (50 minutes from Central Station).
Travel Tips for Munich Itinerary 5 days
Germany is part of the European Union, hence you will need a Schengen Visa to enter the country, if you do not belong to visa exempt countries
Euro currency is accepted throughout the country
There are tons of options for day trips from Munich ~ Salzburg, Nuremburg, Berlin, Neuschwanstein (Fussen) and Linderhof, Rothenburg, Harburg, Dacau to name a few. Read the best places to spend winter in Germany
Very efficient transit system – S Bahn and U Bahn (surface and underground subway systems). Tickets are available for purchase at the train stations. There are options for single trips and day passes (Day passes are for groups 2-5 and can be used until 6:00 am the next day for all zones and lines.)
The city has pay-toilets (washrooms). Charges are 50 cent to 1 Euro.
Read my Europe Planning 101, if this is your first trip to Europe
Munich Accommodation Guide
Hotel Options: Staying closer to Munich Central Station/Hauptbahnhof or Marienplatz/Mary's Square will be a good option to commute to major sight seeing areas. We actually stayed in 3 different hotels in Munich and they were all located in different areas, thus allowing us to experience a different side of Munich everyday. Here are a few of our favorites and a few hotel suggestions
Budget – Luxury
Hotel Sofitel Munich – Considered one of the finest hotels in Munich, Hotel Sofitel has a luxurious vibe, with posh dining facilities in the city. Located in the heart of the city, Sofitel is easily recognizable with its beautiful building. There is a pool and a spa in the hotel complex as well. Book your stay at Hotel Sofitel Bayerpost here
Other recommended hotels include – Marriott City Centre Hotel
Budget – Mid to Low
NH Munchen Messe – This is a mid range hotel, located a bit far from Marienplatz and/or town center, but this was a perfect place to stay and experience some not so crowded areas in Munich. The English Gardens were located very close to NH Messe and segway tours are very popular in this area. Check out the hotel and book here
TYRP Munchen Hotel – Another mid range hotel, TRYP Munchen hotel is located very close to Marienplatz. Quick access to S Bahn and buses. The hotel is in a busy neighborhood, that has lots of shopping areas and restaurants. Bustling with activities and people, there is never a dull moment in this hotel. Their lobby is one of the coolest! Book your stay here for TYRP Munchen Hotel
iBIS Munchen Hotels – Beautiful, clean and affordable hotel, iBIS has differnent properties across the Munich city. There is one at the City Centre. We stayed at another iBIS hotel, in one of our visits to Munich. This hotel had free breakfast in one of the coolest breakfast bars. Book your stay at iBIS Munchen Hotels
We recommend using HotelsCombined.com to find accommodation. It is our favorite hotels website for quickly comparing the prices of multiple hotel booking sites at once.
Search for hotels in Munich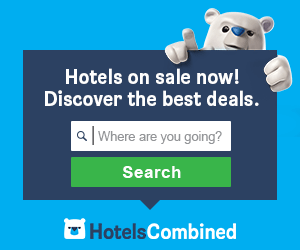 Additional Reading and Road Trips from Munich
You can definitely extend your trip to Munich, by visiting cities and countries nearby
We plan to return to Germany soon and explore other parts of the country including Berlin and Cologne. There is so much history and lessons learned from this country that can't be ignored. And we give that credit to Germany to have acknowledged that in-famous past, and for opening its doors for others to see and learn from it.
So until next time,
Guten Tag Munchen <3
Last Updated : December 23 2018
Disclosure: This post contains affiliate links. If you click one of them, I may receive a small commission (for which I am very grateful for) at no extra cost to you.
Pin! Munich Itinerary 3 days or 5 – Best Munich Travel Itinerary