Welcome to our one stop shop for all the resources that we use in our travels, blogging and otherwise. In this page, we have included some of our favorite brands, tools, services that we have used and would recommend. Hope you like them as much as we do.
Disclosure: This page contains affiliate links. If you click one of them, we may receive a small commission (for which we are very grateful for) at no extra cost to you. 
Travel Resources
Carry on Essentials 
Read our Carry on Essentials for Long Haul Flights – Tips & Checklist
Best Anti theft Backpacks for Travel
Read how to choose the BEST anti-theft carry-on backpack
By now you know that we love to travel. There are some apps, websites and brands that we rely upon and consistently use to plan and book our travels. Sharing some of our favorites here.
Hotels – HotelsCombined.com
This is one of our favorite websites (or app) to book hotels with a great variety of properties and prices. We recommend using HotelsCombined.com to find accommodation. You can reserve nights as well as cancel if plans change.
Consider booking your accommodation through Hotels Combined.com here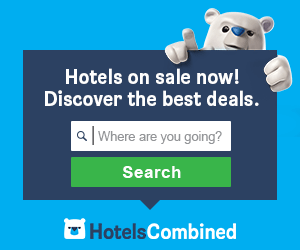 Tours – Get your Guide
We enjoy taking tours. We also enjoy exploring on our own. Who said you can't combine both. Some cities are best explored with a guide and some cities you just gotta lose yourself to actually experience it. We hunt for best tours and deals at Get your Guide.com
We recently got back from Iceland and got all the scoop on their guided tours. Take a look here, we are sure you will find something you love. 
Nomad Travel Insurance
Do not forget your travel insurance. We believe in having fun, but in a a safe way. Whether it is travel medical insurance or general insurance – Nomad Insurance has you covered. Visit this link to get a quote on your travel insurance and book it to ensure your trip is insured. Book your Travel Medical Insurance Here
Why buy travel insurance from World Nomads.com?
Backed by specialist insurers and global assistance partners
Buy online, even if you've already left home
Buy more cover and claim online while travelling
Covers a range of adventure sports and activities
Give a little back and support a community development project
Blogging Resources
Hosting
If you are seriously blogging consider switching to a self-hosting company. We recommend 2 of our favorites here. Both hosting partners are equally good. It is just a matter of preference and what your traffic is, to choose the best out of the two.
Some of our other Favorites
Stay Tuned…Coming Soon!