Welcome to our one-stop-shop for all the resources that we use in our travels, blogging and otherwise. On this page, we have included some of our favorite brands, tools, services that we have used and would recommend. Hope you like them as much as we do.
Disclosure: This page contains affiliate links. If you click one of them, we may receive a small commission at no extra cost to you.
Travel Resources To Book your trip
We have been traveling for over 12+ years, from moving to a different country and settling in many cities and the countless weekend trips. Over the years, we have used and loved some of these tools more than others.
We bring the best to you, after our trial and error!
Expedia – For flights, multi-products (flights and hotels)
Although there are many ways to check flight availability and make a trip estimate, we highly recommend booking flights (and hotels) from one source. It helps in tracking flight itineraries, getting multi-product discounts or to collect points. We LOVE using Expedia for that!
We book our flights online using Expedia.com. We have credit cards that allow us to stack points and redeem them for free travel and hotels. Even without a credit card, you can sign up for their rewards points.
We check Google Flights, Skyscanner to track flight prices, but booking is always done via Expedia (and we are Canada based. Expedia has offers for the United States and globally as well).
Get your Guide, Tour Radar (Intrepid or G Adventure) Tours
We enjoy taking tours. We also enjoy exploring on our own. Who said you can't combine both. Some cities are best explored with a guide and some cities you just gotta lose yourself to actually experience it.
For short guided tours, we LOVE GetYourGuide – no trip is complete without them! Their Europe selection is quite wider than any other tour providers out there. Their cultural and history tours for many iconic European cities are just fabulous.
For multi-day tours, we choose TourRadar or G Adventures. I am currently looking into a Christmas special 8-day tour in Europe in 2020 from Intrepid Travel! Click to check it out!
Booking.com to book Hotels
Booking.com is an amazing resource to find hotel deals from various cities. Their user interface is simple and easy to follow. We are sure you will find room rates from budget to a luxury range, all under the one website. You don't have to make a deposit to book a room.
HotelsCombined.com to compare hotel prices
This is one of our favorite websites to check hotel prices. We recommend using HotelsCombined.com to find accommodation. You can reserve nights as well as cancel if plans change.
Consider checking hotel availability through Hotels Combined.com here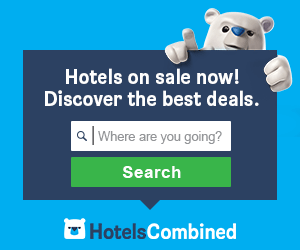 World Nomads Travel Insurance
Do not forget your travel insurance. We believe in having fun but in a safe way. Whether it is travel medical insurance or general insurance – Nomad Insurance has you covered. Visit this link to get a quote on your travel insurance and book it to ensure your trip is insured.
Why buy travel insurance from World Nomads.com?
Backed by specialist insurers and global assistance partners
Buy online, even if you've already left home
Buy more cover and claim online while traveling
Covers a range of adventure sports and activities
Give a little back and support a community development project
Travel Gear
REI – for travel gear and accessories
REI has a great variety of outdoor/travel gear. From the North Face to Arcteryx and Pacsafe, you will everything from travel jackets, walking shoes and boots, to backpacks and even Adventure Trips at REI.
REI Outlet offers many popular brands like North Face at a discounted price for some of their in-demand clothing line-up.
KEEN – Footwear
I like KEEN footwear for walking on cobblestones in Europe – they are so trendy and comfortable.
Amazon – for travel gear and accessories
With Amazon's Prime Delivery, your essential travel accessories can be delivered in one day! We chose Amazon for last-minute travel adaptors, chargers, day packs, etc. Their Kindle Paperwhite is our all-time favorite travel companion!
ETSY – for home decor, travel inspiration, travel gifts
ETSY is a global community of small business owners, craftsman where you will find unique items to buy or gift your loved ones. I (Mayuri) love browsing their site for travel-inspired knick-knacks, home decor and jewelry.
---
Blogging Resources
Hosting
If you are seriously blogging consider switching to a self-hosting company. We recommend 2 of our favorites here. Both hosting partners are equally good. It is just a matter of preference and what your traffic is, to choose the best out of the two.