Iceland is a small, yet a beautiful and a resilient Atlantic island nation. A nation that is characterized by stunning waterfalls, breathtaking landscapes and Viking stories. Located in the continent of Europe, it has no railways and is considered as one of the safest places on earth, and yet has no armed forces. Talk about contrasts in the land of fire and ice. Icelandic people, horses and sheep are friendly. Their downtown (Reykjavik) is like no other capital cities of the world and where graffiti is financed and celebrated as an artistic contribution to the city's charm. Although one of the perfectly beautiful places on earth, Iceland travel tips are essential for a successful visit. This extensive travel guide will help you in planning your trip to Iceland.
Tourism in Iceland has been blooming. A few years ago, the situation was different – Iceland was going through an economic slump when their national banks crashed. There were huge protests including demands for changes in the constitution and referendum after referendum were passed. Governments changed. Then Iceland came out with an innovative way of tackling this economic crash. They didn't bail out the national banks (like most countries do) – they let them fail, drafted a debt repayment plan, made it hard to borrow (whopping 18% interest rate) and instead, opened up domestic banks to sustain the economy on kronas. This happened in 2009 and look at them now – Iceland is economically growing, tourism is blooming. Iceland worked hard and its results are showing.
Iceland Travel Tips – Planning a trip to Iceland
Disclosure: This post contains affiliate links. If you click one of them, we may receive a small commission at no extra cost to you.
Travel Documents & Iceland Tourist Visa
As always, all visitors to Iceland are required to carry a valid passport. Iceland (and Norway) belong to the Nordic Passport Union and follow the Schengen Agreement. So which means that if you require to get a Schengen visa for most countries in Europe, then you will need it for Iceland as well. Please ensure your passport is valid for at least three months beyond your planned date of departure from the Schengen area. More on Schengen Visa application here
Nationals of EEA (European Economic Area) countries need not apply for a visa; however they do need to carry their valid passport. The passport validity should be for at least three months from the return date.
For citizens of United States and Canada, no visa is required. US and Canadian passport holders can enter and stay in Iceland for up to 90 days for tourist or business purposes without a visa.
Currency, credit cards and money used in Iceland
National currency of Iceland is Icelandic Krona. Euros are extensively used in Iceland as well, followed by US Dollars. Very rarely, will you find anyone accepting Canadian dollars.
In some stores, restaurants; euros are accepted, but the change is returned in Krona.
For conversion 1 USD$ = 124.43 Icelandic Króna
So, when you are out and about looking at grocery or restaurant menu prices, it is very common to see prices marked in thousands (like 1 bowl of lamb soup for 1,990.88 Icelandic Króna or 16 USD)
In my suggestion, for your Iceland trip, you are better off carrying your credit card for any unpaid trip expenses. Credit cards are widely accepted across Iceland – even in small towns and snack stalls. This eliminates having to constantly pay for exchange fees or carrying different types (and lots of loose) change.
Info on Airport Iceland Reykjavik
Iceland is serviced by Keflavik Airport. It is also called the Reykjavik-Keflavik airport. All of the international flights depart and arrive here. It is located about 45 minutes outside of the capital city of Reykjavik.
Although smaller then most international airports that I have been to, it is packed with awesome services. Car rentals, tour services, souvenir stores, and restaurants; you name it and they are all conveniently located at the Keflavik airport. The airport also has a Dunkin donuts and you can also pick up your GPS, portable modem or SIM cards here.
Keflavik airport is home to IcelandAir and WowAir (now a part of IcelandAir). Reykjavik has a domestic airport, to serve internal flights and flights to Greenland.
Read – Long haul flight essentials – tips and packing list
Reykjavik Airport Transfer
Here are your options from Reykjavik to Keflavik Airport and vice versa
By Car – Pick up your rental car and drive to Reykjavik – 45 minutes

By Bus – Book a Flybus via Reykjavik Excursions. You can either request to be dropped off at your accommodation (extra charge) or BSI Terminal – central bus station. You do not have to book tickets ahead of time. You will always get a seat in the Flybus, it is guaranteed. Drop off at accommodation still requires you to walk a few steps as buses can't go inside the downtown area. But it is only like a 2 minute walk or less.
Flights to Reykjavik Iceland
If you are looking for cheap flights to Iceland your first step should be to try Icelandair or Wow. These are the two Icelandic airlines, who are also the creators of the stopover flight ticket concept. This means that you can fly from the United States to Europe (or in the other direction) with a free stopover in Iceland. It's a great way to combine a trip to Iceland as part of another trip.
Using a stopover ticket, we flew to from Germany to Iceland via Edinburgh and saved 200 Euros per person. This is a great way to get an awesome deal for a flight to Iceland via a connecting flight or a stop over somewhere else.
One of the best ways to save money on flights to Iceland is to book when your preferred airline has a sale on. Also make sure that you sign up for email notifications so that you know when the sales are happening.
Another thing to consider is – when to book your trip. Normally, the earlier the better and often the early part of the week (Mondays and Tuesdays) are the cheapest.When you fly out is another consideration, avoid the key school holiday seasons to get the best price. Don't forget to think outside the box a little. The country you live in might have school holidays but another country might not, so try an airline from somewhere else.
By John from From Real People
Pro Tips for Airport
Pro Tip 1 : The less you carry on your flight – the better. Budget airlines in Europe have a strict baggage limitation and you will have to pay additional for bags.
Pro Tip 2 : Departure from Keflavik Airport is a pain, if you have bags to check-in. The waiting time and line-ups are long. So reach the airport early if you have to check-in bags.
Iceland Packing Tips
Iceland's weather poses challenges at any time of the year you choose to visit. Essential items to pack for any season would be a windproof, waterproof jacket for the unpredictable climate and a sturdy, closed toe shoe for exploring Iceland's wilderness.
In winter, layers are the most effective way to keep warm; thermal base layers, long sleeve tops and fleece jumpers under a coat will be more effective than one thick layer. Thin layers are less bulky to pack and can easily be removed as needed. Pack leggings to wear under outdoor trousers, some warm socks and mittens are better than gloves for keeping your hands warm – or wear both!
In summer, don't forget to pack plenty of sunscreen and a sun hat as there is little shade on the Golden Circle or at the south coast tourist attractions.
By Sinead from MapMadeMemories
What to pack for Iceland in Winter? Iceland Packing List
Traveling in winter comes with its own challenges. Within the first few hours of our Iceland road trip, we experienced rain, sun, wind, snow, hail and even saw a rainbow. For Iceland winter wear, it is a good idea to carry long-sleeved thermal top, and layer it with a t-shirt and then a 3-in-1 jacket (where the top waterproof layer can unzip off to reveal a fleece). Also consider wearing fleece-lined walking trousers with a woolly hat and gloves to beat the winter blues. And don't forget your sunglasses too for when the sun does actually breaks through, it is quite bright. Also ensure you take a backpack with you on hikes, so that when needed you can take your layers off.
By Jenny from TraveLynn Family
As mentioned, layering is the key, especially when traveling to colder climates such as Iceland. Here is a handy list –
Long-underwear

are essential for layering. Don't buy cotton; it's a poor insulator, will drain heat dangerously when wet, and takes forever to dry when you wash it. Go with synthetic, wool, or silk.

T-shirts – Pack them in. M

ake sure they are made of quick dry material (again, wool or synthetic). Also they are easily fold-able.

Pants – Carry

one pair of quick drying hiking pants. Perfect as they can be dressed up or down.

Midlayers – Super important. Carry

lightweight, synthetic mid layers. (Think fleece, but thinner).

Jackets can be worn on the plane. There are 2 kinds of outerwear jackets. The first is a lightweight, insulating layer. These can also pack down into the size of soda cans, so they pack easy in day bags as well. The other jacket is a rain layer. In warmer weather this can be worn by itself as a windbreaker or rain jacket. In cooler weather, it was combined with the insulating layer to make a warm combination against cold, wind, and rain. These are light weight and easy to roll up and place in backpacks. SHOP Jackets for her
Toiletries –

Toothbrush, travel toothpastes to share, deodorant, and a hairbrush (and/or make-up)

Shoes – O

ne pair of waterproof and sturdy shoes. Trail running shoes have soles with grip for trail and rock, as well as a strike plate in between the sole and your feet. Great for long walks on city streets.

Socks that are made of quick-dry wool. Recommended socks include ones made of Smart Wool and Icebreaker merino wool socks. Click here to find the perfect socks
Single use laundry detergent packs.
Hat and gloves
By Alison from FiveFamilyAdventures
What to pack for Iceland in Summers?
Iceland is a place of unimaginable beauty, but you'd be hard pressed to find a place that's windier than Iceland. The temperature may not feel all that cold, but it's the sort of cold that seems to have complete disregard for your clothing of choice, and it's a biting cold. Regardless of the season – summer or winter, you need to pack warm.
Of course, your wardrobe for the summer is going to look different from a packing perspective than what'd you bring in the winter, but the general idea is that it will, more than likely, be colder than you think, especially once it gets dark.
My travel tip, then, is to ensure that you pack warmer than you think. You'll check the weather, and make a judgment based on that, but you just can't underestimate the chill that will undoubtedly be in the air. And no, it's not Antarctica, but you need to respect the fact that Iceland's weather is a tad unforgiving, and it's better safe than sorry!
By Christopher from TravelingMitch
Additional items for Iceland packing list in summer
Wifi in Iceland
Although a nature's paradise, Iceland is also very modern and technologically advanced. You will find free WiFi in the airport, hotels and in and around Reykjavik City. (I had to send an urgent email once when I was at a bus stop in Reykjavik and lo! and behold free hot-spot and I could send my email). All tour buses are equipped with WiFi.
When you are traveling outside of Reykjavik and are on the road, and if you must need WiFi, here are a few options for you.
Portable Wi-Fi Modem
Pre- Paid SIM for WiFi
Reasonable fee of 1000 KR/day
Its prepaid, you control the costs

Great for traveler groups or families
Great for solo travelers or couple
The modem has to be charged every day for use or battery backup

No extra device like a modem to charge

Portable modems can be picked up at the airport
(for additional surcharge)

Can purchase at any 10-11 stores & airport
Popular Modem Options
Trawire
Handy
WiFi Tips:
If you are planning to use WiFi for basic browsing or uploading pictures occasionally, then depending on the number of users either a SIM or a modem is good choice

If you are using WiFi for navigation purposes (aka GPS), then consider getting a portable WiFi modem instead of a prepaid sim card. The cell towers might drop off in certain (remote) locations in Iceland. But modem hot-spot connectivity is really good nationwide.

Pro-Tip – You can save on GPS rentals if you get a modem for $10/day
Best Iceland Apps to travel easy
Your time in Iceland will be extra- smooth with these handy apps. Download them ahead of time to save on data.
Essential Apps
Maps of Iceland offline – As the name suggests, it is an offline maps app. This is an essential app to download, if you do not intent to purchase a portable Wi-Fi modem. Maps.me is also a great option. Downloading it ahead of time, saves you money on SIM card or modems. Download here for Android users
112 Iceland – 112 Iceland is the application for the Icelandic Emergency Services. Download here for iPhone users & Android users
Vedur – Iceland's top Weather app. Download here for Android users
Iceland Road Guide app – This app provides with all road sign information and safety. Download here for iPhone users & Android users
WAPP – WAPP is an application developed by hikers for hikers; and it features on-and-offline trail maps, information on hike lengths and locations and even advice (in English and Icelandic) including safety tips. Download it here
Flight Aware – This is a very useful app that tracks flight statuses. Get alerts about flight cancellation or delays on your phone. Learn more about the App here.
Taxi App – Hreyfill bæjarleiðir – This is a taxi app for Iceland. I can't pronounce the Icelandic street names, so this taxi app is handy. (with the app, they will pick you up from the right place). Download the App here
Straetor –This is the Iceland Public Bus App. The app allows you to check bus schedules and plan the most efficient routes from a customized map, as well as book tickets.
Other Favourite Apps include
Appy Hour – Food app displaying bars with Happy Hour (Happy hour is Iceland is from 04:00-07:00 pm)
Craving – Food app for the best cuisines and deals in town (Download Craving & Appy Hour here)
Appening – App that lists nearby music performances. Download for iPhone users
Iceland Activity Guide App – This app lists all the activities near you in Iceland with a description, contact information and map. Download the app here.
Gas Station Locator – Eldsneyti is an Icelandic gas stations locator. It shows you all the gas stations around you and what prices they offer. When you've found the right gas station, it also helps you to navigate to it. Get the app here.
Icelandic Phrases App – Most Icelanders speak English and/or other languages, it's always very educational and fun to learn the local language
XE – It is a good idea to download a currency converter app, if you are a frequent traveler and plan to convert or use local currency. XE app is one of my favorites and is very useful.
Þingvellir National Park App – This is a very handy app to keep while hiking around Thingvellir National Park. This is an official National Park app from the park authorities – with GPS navigation, activities guide and offline maps of national Park trails. Get the app here

Transportation in Iceland
Iceland is located in Europe. But unlike other European countries, there are no trains in Iceland. Bus services only operate in certain cities and suburbs. So if you are planning to explore the Icelandic countryside in a bus – it will be a tour bus for you. Otherwise, renting a car is an another option.
There are no Uber taxis in Iceland. Only local taxis operate in Iceland. (download Hreyfill bæjarleiðir app – taxi tracker)
Public Transport Iceland
There are public transport services (called Strætó bs) which operates city buses in Reykjavik and surrounding satellite towns and suburbs like Kópavogur, Hafnarfjörður, Garðabær, Mosfellsbær, Seltjarnarnes and Álftanes. These buses are recognizable from the bright yellow color. You can download the'Strætó' app to check schedules and buy tickets.
'Strætó' is short form of "strætisvagn" which means 'urban bus'.
Tips for Driving in Iceland
Driving in Iceland takes place on the right hand side. One form of traffic infrastructure frequently utilized in Iceland is the roundabout. Right of way in these roundabouts goes to the vehicle on the inside lane.
Iceland's main road, the Ring Road, is also known as Road 1, and encompasses all of Iceland. Secondary roads that branch off of Ring Road are numbered in double digits, and almost always go in numerical order. Tertiary roads that branch off of secondary roads are numbered in triple digits.
There are certain driving precautions that are unique to Iceland. Livestock roams more freely here, so watch the road at all times. Weather can be erratic and affect the road and driving conditions, so take extra care in precarious weather conditions. In Iceland, vehicle headlights must remain on at all times.
While entrance fees into many of the tourist attractions are technically free (for now), many popular spots charge for parking, which usually takes the form of a kiosk in which you buy a ticket and place on your dashboard.
Gas stations are proportionately available, but they are far from everywhere. Do not get too low on gas before filling up.
By Kristen from Yonderlust Ramblings

Car Rental Tips Iceland
It is generally cheaper to rent a car from the Keflavik Airport than in Reykjavik. There are local rental agencies in addition to the big names of Avis, Hertz, and Enterprise. Some of these local agencies may be able to offer you cheaper fares, for a similar vehicle.
You will most likely experience long wait times in order to actually get possession of your vehicle on arrival. Expect to possibly wait several hours.
My "renting a car in Iceland tip" includes paying the additional rental insurance coverage for "sand and ash" coverage. Due to the erratic weather in Iceland, strong winds can pick up sand and damage vehicle surfaces.
Even with the larger rental companies, automatic vehicles are rare. If you are not comfortable with manual transmission and an automatic is a must, make reservations well in advance, and expect to pay slightly more.
Prohibited mountain roads are labeled beginning with "F". This "F" indicates required 4 wheel drive. If you get into a scrape while driving a regular rental vehicle on an "F" road, your insurance will be voided. Learn more about driving in Iceland on F roads
Rental vehicles in Iceland run primarily on diesel. Ensure that you are filling up with the correct fuel at the gas station.
By Kristen from Yonderlust Ramblings
Pro Tip 1 : Your Credit card/insurance provider may/may not cover Icelandic road conditions, check to confirm what is covered before your trip
Pro Tip 2: Rental cars in Iceland will be manual transmission, if you require auto cars, ensure you book in advance
Safety in Iceland
Iceland safe – One of the most important travel tips in Iceland is to stay safe! Even though the country is full of beautiful landscapes, it is also, in a way, full of wilderness. Here are a couple of examples that will hopefully help you travel Iceland mindfully.
Throughout the country, there are tons of amazing hiking trails, but keep in mind that you hike them at your own risk. And though it might seem really cool to get close to the Seljalandsfoss waterfall (where you can walk behind the waterfall), it might not be the best idea since people have actually slipped off the edge and fallen. So make sure you are wearing the right shoes and are cautious.

Another thing to pay attention to, are the insane rip tides in Iceland, especially on the southern coast. The Black Sand Beaches in Vik are known for its bright yellow signs showing a black figure being swept away. That actually does happen in real life. Make sure you stay away from the waves to prevent it from happening.
Iceland is a beautiful country, and its uniqueness lies in the fact that no natural sight is barricaded. It is free of obstructions, so use your judgement while exploring and stay safe. Check the local news to be aware of any possible (natural) dangers.
By Constance from the Adventures of panda bear
Iceland Solo travel
Iceland is one of the safest and peaceful countries in the world. International relations with Iceland are stable. Internally, Iceland is the safest due to its low population. Icelanders nurture a sense of community, of belonging with one another.
Almost 98% of the police force in Iceland do not carry guns. Harassment is rare, almost non-existent.
What this means for solo (female) travelers is that – Iceland is safe for solo travel. English is widely spoken here. All the trips can be planned and organised, leaving less worry. People are helpful if case you need assistance.
Crime rate is low. You are safe to walk downtown streets late at night. If you are driving to unknown areas and at night, you got to be cautious due to natural calamities, etc. not due to crime. You don't have to worry about pick-pockets or a taxi driver charging exorbitant amount of money.
Use Safe Travel website for safety tips here
Iceland Budget Tips
Iceland is an expensive country, but luckily, there are several ways, which can help you to travel Iceland on a budget.
Accommodation Tips – Iceland on a Budget
The best way to spend less on accommodation in Iceland is to camp, sleep in the shared hostel rooms, guest houses or use Airbnb or Couchsurfing. The private campsites still have a fee, which is usually around 1700-2100 ISK per person. However, it is considerably less than any other type of accommodation. It's also possible to wild camp in Iceland, although this might be more challenging at times. The country is filled with lava fields and the weather might change quickly.
By Aga from Worldering Around
Food – Money saving tips Iceland
Visiting Iceland will be unforgettable experience for many, but it is also be an expensive one. That's why it is important to plan ahead and apply money-saving tips where possible. One of the suggestions would be to limit eating out, and buying food from grocery stores.
Grocery stores near Keflavik and Reykjavik carry a wide variety of food items which are not only affordable, but can also be handy when you are out and about exploring the countryside. At the grocery store, choose food items that you can quickly prepare, and are not perishable.
Bringing your own food and snacks while road tripping in Iceland will save you a lot of money.
By Bistra from The Magic of Traveling
What to take on your trip to Iceland to save money
Keeping in mind the expenses in Iceland, here are some items that you must consider carrying with you. Bringing in a Thermos will be handy on the road. With a Thermos, you can eat warm lunch on the go, without spending any money.
It also helps when the hotel you stay in, has an access to a kitchen, so that filling the Thermos each day is easy. A good quality flask will allow you to fill it the night before and remain hot for lunch if a kitchen isn't available in the morning. If you're travelling light buy a flask with a carabiner to attach to the outside of your hand luggage and save space.
By Claire from Past the Pot Holes
Another option is to bring a camping cooker and make your own meals. Even better – if you come from a country where food is cheaper, bring some with you. Also bring alcohol, if you want to drink as alcohol prices are very high in Iceland. That being said, it's also good to try some local food once in Iceland. The cheapest products you will find in the supermarket Bonus, located in the cities and towns.
By Bistra from The Magic of Traveling
Where to stay in Iceland
There are great places to stay in Iceland, just as unique as their landscape. Hotels, hostels, Airbnbs, campsites, camper-vans, igloos, bubbles (yes!) you name it. And you don't have to restrict yourself to the capital city of Reykjavik. Whether it is the South (Vik), West (Hofn) or North (Akureyri) – you will find amazing places to stay, and for all budgets.
Here are a few helpful tips for choosing your accommodation in Iceland
Book in advance for securing your stay, especially during peak seasons like summer months (June to August) and December
For a stop-over trip to Iceland, consider staying in the capital city of Reykjavik. There are hotels, hostels and airbnbs available close to the city center. Some offer free parking as well.
Cheaper stays will be in hostels or camp-sites in the summer time.
You can stay in a camper-van in winters as well. You will have to reserve the camper-van for a minimum of 3 days
Hotels and Airbnbs in Iceland include special features like Northern Lights Alarm, staying in an igloo or a transparent bubble. They fit different budgets and come with amenities to suit every traveler.
Some accommodation properties are listed below. If you select an Airbnb, use our code to receive $40 off your stay
Browse and Book places to stay in Iceland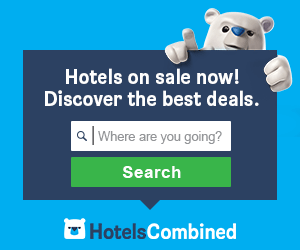 Camping Tips Iceland
Iceland is a nature lover's paradise. One fantastic way to see the country is by driving the Ring Road, which can take about 7-8 days. You can actually camp for free as long as you follow these rules.
You have to be tenting (so no camper vans), and can only set up a tent for one night at any given location. Check out these waterproof tents

It has to be on uncultivated

public

land.

You can camp on private land or farmland as long as you have the owner's permission.
Before you go, always check if certain areas have any specific rules. If you do decide to camp this way, it is really important to be respectful and leave everything the way you found it. So the obvious thing is to take all your garbage with you. That includes human waste. Yeah, there's the catch. If you get caught leaving it behind, they will force you to clean it up.
It is important to rent a proper vehicle if you plan on doing this, as most of the places you will find to camp will be off the country's F-roads. This means constantly changing terrain of sand, rocks, rivers and dirt. They are lots of companies that rent camping gear like tents, sleeping bags and coolers. This way you don't have to bring all your gear!
If you are on a budget or just want to choose your own adventure, this option could be for you!
By Oliver from Travel Tips Europe
What to eat in Iceland
Iceland food prices are exorbitantly high. But did you know that some of the best food in Iceland can be purchased in grocery stores and they are pretty affordable.
Try these items at a grocery store (budget food Iceland) – Skyr (one of the popular diary products), dark rye bread (crust-less bread made by baking underground, near a geyser), Icelandic chocolate, dry fish or fermented shark (Icelandic road trip snacks)
Popular Delicacies in Iceland include traditional lamp soup – served with bread, Plokkfiskur – fish served with mashed potatoes, Icelandic hot dog or Plysur
Ice creams are popular. You can try an ice-cream at a grocery store or a place like Valdi's
Tipping in Iceland
Unlike other European countries, service providers do not expect tips or gratuities in Iceland. It is not the norm and hence not considered rude.
Restaurants – Your restaurant bill in Iceland will probably include a service charge of 10%. If it

doesn't, then a tip of 10% is good enough

Tour Guides – Tour guides do not expect tips either. They do like genuine (and positive) online

reviews that help other tourists. If you are really happy with your guide, feel free to tip.
Hotel Staff – They don't expect you to tip.
Iceland Tourist Season & Traveling off season
One way to help cut down on costs on a trip to Iceland is to visit off-season. Iceland's main tourist season is in the summer (July and August). During that time costs for accommodation and tours are higher, and attractions become more populated.
However, visiting Iceland during the winter season is not for everyone, as the conditions can be extremely cold and may hinder road trip plans if there is a sudden change in weather. For the best of both worlds, visit during September or October. This is the perfect time to visit Iceland, as you can catch the tail end of summer weather and still benefit from the reduced off-season costs of hotels, car rentals, etc., as well as less people at popular attractions. Keep in mind that summer weather can still be cold in Iceland, it was 12 degrees on average while I was visiting in October. Bring warm clothes and your camera for an epic trip you'll never forget!
By Lora from Explore with Lora
When is the Best time to Travel to Iceland
October is truly the best month to travel to Iceland. You will not only have the chance to see the Northern Lights, but also the beauty in the colors of the fall foliage that provide a surreal backdrop to (or perfectly framed up) the glacial waterfalls.
Autumn or fall is a great time to visit anywhere really, but this is especially true for Iceland. It's typically before the arrival of heavy winters; however, be ready for winter anytime as it could be rainy, cold, windy, and occasionally snowy even as early as the first week of October. Icelandic weather is very unpredictable that way!
By Heather from Trimm Travels
Iceland Tours & Related Tips
The best way to explore Iceland at any time of the year is by taking guided tours. They are well organised, safe and a great use of time while you are in Iceland for a stop-over or a short trip. The tours in Iceland are not intrusive and are a great way of meeting people if you are traveling solo.
If you are planning your first trip to Iceland, we highly recommend consider a tour. Get all the scoop on Iceland Tours here
If you are booking multiple tours, you can score a discount
Try booking your tours online, to save more. This is also a great way to budget your trip to Iceland
Most popular tour is the Golden Circle Route, which covers an UNESCO World Heritage Site, a geyser and the beautiful Gulfoss Waterfalls. It is a day tour and can be undertaken at any time of the year. The tour is for 6 hours and is ideal for your stop-over itinerary
Tours in lava or ice caves are conducted and led by a guide. You can reach the glacier or the park by car, but there is no way to explore the caves without a guide.
Amazing tour in Iceland also includes multi day tours where you can explore the length and breadth of the country is 8-10 days. Options are available to explore Greenland and Iceland together.
What to see in Iceland and how many days do you need?
On paper, Iceland doesn't look a very big place. However the reality is that the roads are often narrow and slow to drive. There's also so much beauty along the way that if you allow yourself a very short time-frame to see everything, you'll end up exhausted and feeling like you've seen nothing.
By way of example, the famous Ring Road is around 1,332 kilometers (828 miles) and takes you all the way around the island. You could probably drive it non-stop in 24 hours. But that would totally miss the point. If you want to actually enjoy your holiday and stop at the major sights, you need a minimum of seven days. If you want to get off the Ring Road, do some hiking and activities on the glaciers or visit more remote towns and villages, you'll need more time.
So our advice: if you're short on time and have less than seven days to visit, consider skipping the entire Ring Road drive tour and instead base yourself in Reykjavik and doing some awesome day trips – for example the Golden Circle tour and the unmissable Blue Lagoon.
By Clare from Epic Road Rides
Less then 7 days to explore? Find inspiration in a 3 day Iceland Itinerary
Northern Lights Tips – Important Iceland Travel Tips
Seeing the northern lights is a bucket list item for many travelers visiting Iceland in the winter season. You know what's not on most people's bucket lists? Freezing themselves to death staring at an empty sky a few degrees south of the arctic circle. In order to see the northern lights, it needs to be dark, the skies need to be clear, and there needs to be high solar wind activity.
Get and Aurora Forecast App -An

aurora forecast app

takes all of those factors into account and calculates the chance of seeing the Aurora at a given time and location. There are many such apps available for free: one good one is My Aurora Forecast.
By Masha from Finger Tip Travels
Hotel with Aurora Alarm – Another tip for seeing the Northern Lights is to stay at a hotel with a northern lights alarm! The northern lights are unpredictable and unless you want to go on an excursion every night to try and see them you may not have luck on one attempt! If you stay at a hotel with a northern lights alarm you will get a chance to see them every night of your stay! These hotels are usually outside of towns so there is low light pollution increasing your chances of seeing! It also means that you don't have to stand in the middle of a field in the cold but rather can stay tucked up in bed until the lights are spotted!
By Leona from Wander Must Family
Book your stay at a Hotel with Aurora Alarm right here or book a Northern Lights tour from Reykjavik
Blue Lagoon Tips & a Plan B
Visiting the Blue Lagoon is one of the greatest wish list items for Iceland for many. Blue Lagoon is a geothermal spa located just 15 minutes away from the Keflavik Airport. The lagoon is powered by the nearby Svartsengi geo-thermal plant. The water here is filled with minerals that are good for your skin, mind and body. As much as Blue Lagoon is a sought after place, many despise and avoid going there altogether for various reasons. The water in the Blue Lagoon completely renews itself every 48 hours.
Blue Lagoon has been criticized for being crowded, too commercialized and overrated. It is a man-made lagoon and hence when there are many natural pools and oldest swimming pools in the country, there are some stiff competition in the market.
Anyhow, if you are visiting the Blue Lagoon, here are some helpful tips. (And a Plan B in case you don't like the Blue Lagoon)
Blue Lagoon website exclusively sells tickets for entry

Many tour operators will include "Blue Lagoon transfers", but that is just commute, not entry
Entry packages for Blue Lagoon starts at 55 Euros (with includes welcome drink and an algae mask).You also include a hotel stay with pool entry
Carry your towels and swimwear. You can also get them on rent at the Blue Lagoon
Blue Lagoon Hours

Summer Hours – 07:00 am – 11:00 pm (May to June), 07:00 am – 00:00 am (June to August)
Winter Hours –08:00 am to 09:00 pm

When to visit Blue Lagoon – Blue Lagoon is located just 15 minutes from the Keflavik Airport. So an ideal option will be to book an entry when you are arriving or departing from Iceland
Reykjavik Excursions via Flybus offers transfers from Airport to Blue Lagoon and return or Blue Lagoon to Reykjavik city for accommodation
When you purchase your ticket, it gives you a time stamp. Even if a paid (online) ticket, expect to see a line up at the Lagoon entrance.
Tickets sell out fast, so plan ahead
Your Plan B options
If Blue Lagoon tickets are all sold out or if you are unable to find a slot that works best for your schedule, then there are other options available aka Plan B. You can visit the Blue Lagoon and enjoy some time in the cafe, WITHOUT purchasing a ticket. If you just want to find out, what Blue Lagoon looks like and what's the fuss all about, then you can still explore the place. Without a ticket. You won't be able to enjoy the pool, that's all.
There are many other options for experiencing a geo-thermal spa in Iceland and there are tons of them. Some of the finest options include
Or even local hot pools in Reykjavik
Photography Tips for Iceland
Iceland is arguably one of the most unique landscapes in the world. Its staggering mountains, grand pastures, and striking beaches provide countless photo opportunities. Taking snapshots of Iceland through a camera is fantastic, but what if you could have a bird's eye view of the landscape you can only see from the ground? Your angles, lighting, and even video opportunities just rose exponentially. Having a drone in your photography arsenal in Iceland is a must.
A few tips to know before droning in Iceland will help you plan your photography sessions. First, while it is obvious to some, it is critical to take out the drone one a few test drives before the trip. Familiarize yourself with its features and limitations as much as possible. Doing so will help any headaches and maximize your battery and emotions while shooting.
Secondly, many popular locations allow for droning but not all. Iceland's designated national parks prohibit droning. If you have an itinerary, it would be worth researching where it is permitted.
Furthermore, rationing your battery life is critical. I recommend having three batteries on hand because most drone batteries allow for only 30 minutes of flight time. To help save batteries, I also suggest scouting the whole area out first to have an understanding of all the different opportunities available. It would be a disappointment if you were to waste all of your remaining battery and find an even better shot down the road.
Lastly, always be vigilant for unique viewpoints, flight paths for videos, and landscapes with contrasting features. Illustrating unique perspectives and contrasts captivates your audience. Have a plan before takeoff, so you make the most out of your flight time.
Iceland has a landscape unlike any other place in the world. These four tips will help you make the most out of your flight time during the trip of a lifetime.
By Michelle from The Wandering Queen
Things to Avoid in Iceland
There are so many great things about Iceland that you should not miss. But here is a quick list of things to avoid in Iceland.
Don't buy packaged water – Water in Iceland is pure and pristine and safe to drink. So avoid buying bottled water and instead carry a water bottle.
Don't exchange currency – Use your credit card in Iceland, it is easier rather then getting Kronos or Euros. Credit cards are accepted everywhere in Iceland.
Don't carry an umbrella – It is so windy in Iceland, you will probably lose your umbrella. Carry a poncho instead.
Don't print your vouchers, tickets – Almost all tour agencies, hotels, stores will prefer to scan at a bar-code on your phone or check your email, rather then keep a paper copy. Save the environment and help Iceland!
Don't buy items Made in "X" – Check your souvenirs, Nordic style sweaters or Ice-Wear goodies, ensure they are made in Iceland. Don't pay a hefty price for items that seem to be made in Iceland (but are actually manufactured elsewhere)
Don't just dive in – Always shower before getting in to a pool or Spa (like Blue Lagoon or Secret Lagoon)
Don't Miss the Best – The best things in Iceland are actually free and marvelous. If you are visiting Iceland in summer, stay up and watch the midnight sun. If you are here in winters, chase those northern lights. Treasure those moments; they are priceless.
Don't get off track – Drive and travel responsibly in Iceland, whether you are on the road or exploring a natural sightseeing location. Use common sense and be safe.
I hope this post this got you all excited about planning a trip to Iceland and enjoying the beautiful landscape that the country has to offer. If you have further questions, feel free to drop me a message.
Additional Reading
Read Iceland Itinerary and Planning for Europe – tips and resources available on our travel blog
Last Update: June 15 2019
Disclosure: This post contains affiliate links. If you click one of them, we may receive a small commission at no extra cost to you.
Pin for Later – Planning a trip to Iceland – Travel Tips Iceland