11 Virtual Gifts under $50: Perfect for the Travel Lover
In search of last-minute gifts for a travel lover in your life? We got you covered, here are the best 11 virtual gifts under $50 for all occasions. These gifts are unisex, and you can purchase them from the comfort of your chair and send it virtually online. And the recipient can enjoy it from the comfort of their pajamas, I mean home! YAY!
11 Virtual Gifts under $50: Perfect for the Travel Lover
Disclosure: This post contains affiliate links. If you click one of them, we may receive a small commission at no extra cost to you.
Virtual Tours – with a licensed guide from cooking classes to history lessons
Our favorite tour provider – GetYourGuide – has launched a series of virtual tours that are AMAZING! There are tons of online tours to choose from – from cooking classes in Italy, heritage tours from world-class landmarks like the ruins of Pompeii, ancient Rome, Gaudi's Barcelona and more.
Digital Travel Planner
If your friend/ spouse/ sibling/ parent/s/ boss LOVES to plan, (hi-five planners), here is an amazing digital travel planner to gift!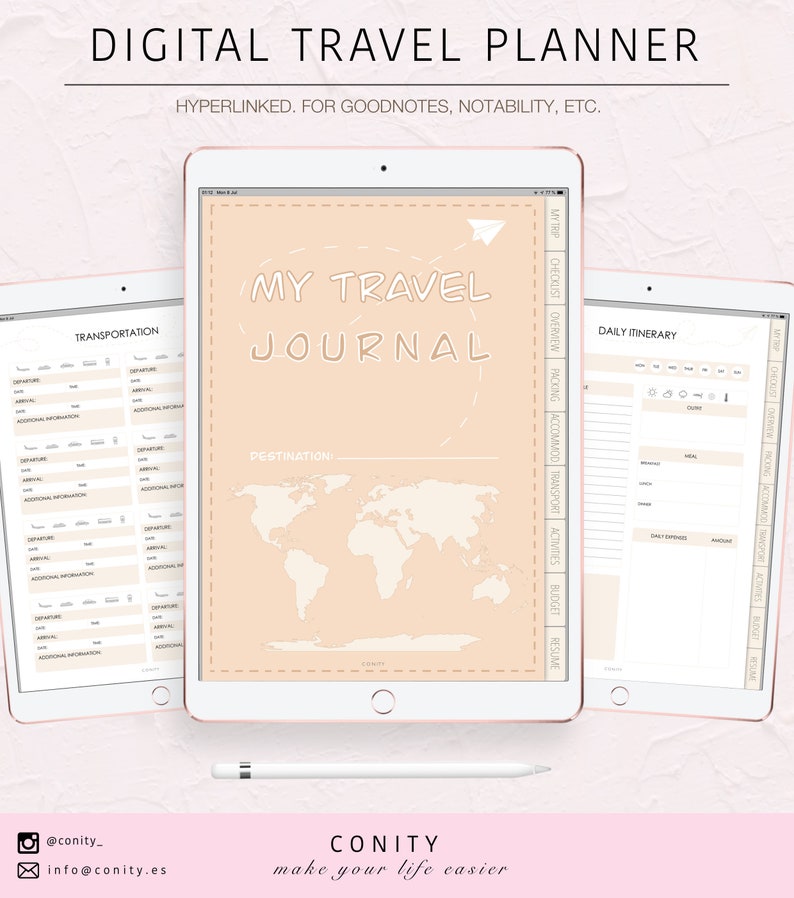 This travel planner is filled with 137 pages and can be downloaded right away. It includes
Pre-travel checklist

Trip overview

Daily itinerary

Dotted photos page

Packing list

Accommodation

Transportation

Activities

Budget

Trip resume
This planner is designed to be used on an iPad or tablet device.
Disney Digital Planner
Calling all Disney lovers, this is an excellent digital (and off-line), planner.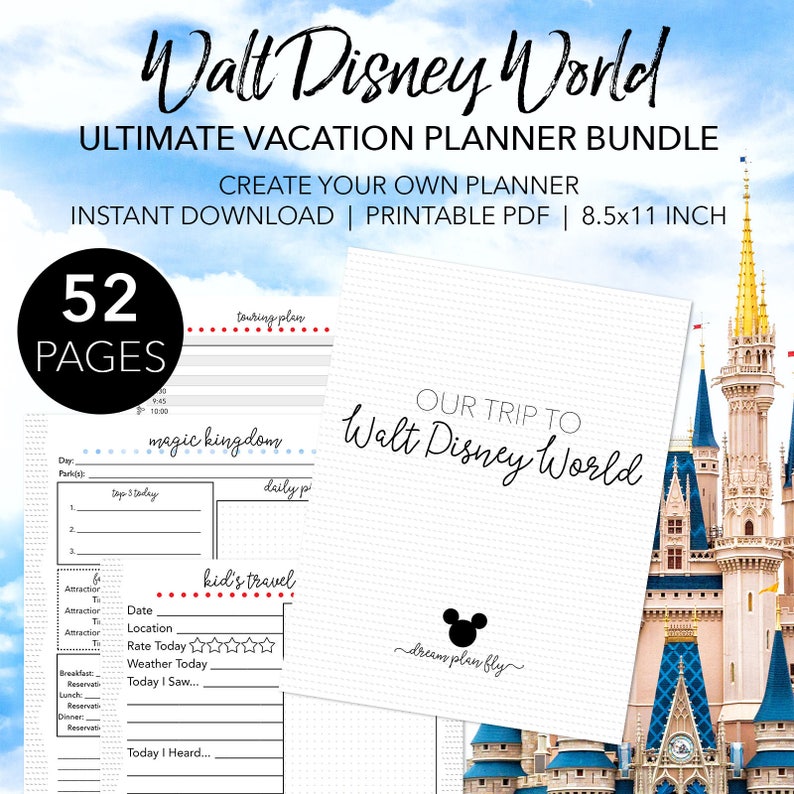 The Ultimate Walt Disney World Planner comes with 50+ pages that are fully editable! You can either print the document to traditionally fill out for all my pen and paper planners or you can fill it out on your computer using Adobe and print out the planner.
Restaurant Cards & Food Delivery
For a food and travel lover, a meal (or a few meals) from their favorite restaurant is a great way to appreciate them!
Browse through a great selection of restaurants, purchase a gift card and send it via email to the recipient. Your favorite recipient can either head to the restaurant or order food, online/call. Easy peasy!
Dining Review Notebook for Food Lover Gift
A foodie traveler loves to take note of culinary experiences all over the world. How about giving them a unique digital planner, meant for foodie lovers where they can review restaurants, write notes or just keep track of the winning Michelin Star Restaurants!
This is a foodie digital notebook/planer. It is suitable for iPad viewing. It consists of 51 pages, and you can track up to 10 restaurant reviews in one notebook.
Add photos of the food, the dining room, and even the waitstaff and keep them right in the notebook.
Planner includes
10 sets of Review pages

Hyperlinked Index and tabs

Blank pages to store notes and stickers
Give the gift of Experience – Get your guide
Get your Guide offers tons of unique experiences all over the world – from one-hour sightseeing cruises to attraction passes and guided tours. Gift an e-gift card, and let the recipient choose their activity from a destination and tour of choice!
REI e-Gift Cards
Gift cards are a great way to appreciate the travel lover in your life.
REI is an outdoor company and you can find anything and everything for hiking, camping, and adventures! You can purchase an REI e-card online, customize it with your choice of image on the card and send it via email.
The recipient receives the card in an email and they can make purchases right away. REI provides online shipping and runs deals across its site.
Amazon Gift Cards
Amazon has a variety of travel items – from road trip essentials, headphones, SIM cards, passport covers, suitcases, backpacks and what not! If you are unsure, what type of a traveler you recipient is – Amazon gift is an excellent choice.
Photo Presets
A traveler is a storyteller and a photographer! Yes, we think so. Gift them a set of Lightroom presets so that they can edit photos and make them Instagram-worthy!
This package comes with 69 presets and is suitable for mobile editing. Once you purchase, you can send the downloadable link to the recipient.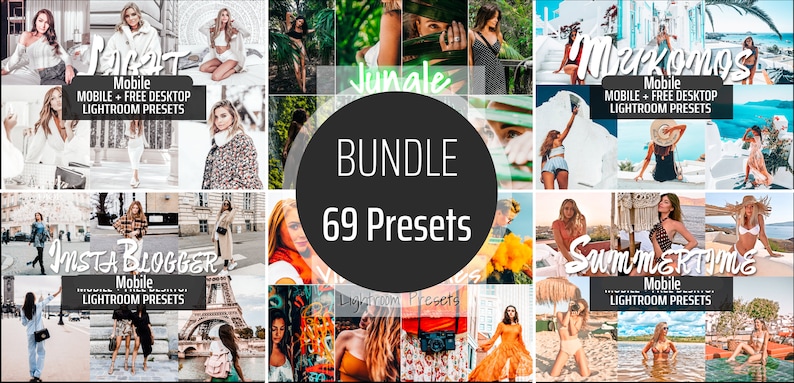 They can use the Lightroom mobile app (which is a free download) and start editing right away. No shipping or waiting for stunning photos.
Note: In order to download and extract the preset files, a computer is required. Once downloaded on your computer send them to your phone and use the Lightroom app to edit travel photos.
Lonely Planet eBooks – Virtual gifts
Lonely Planet offers digital versions of its popular printed guidebooks.
They are perfect for travel inspiration, planning, and sightseeing on the road. These ebooks can be purchased online and downloaded instantly. Use mobile devices from phones, and e-reading devices.
Amazon Membership for travelers
As a frequent traveler, we love carrying our books with us. Not the hardbound covers, but our Kindle books. Use them on the Amazon Kindle or the Kindle app (on iPhone or Android).
There are free Kindle titles, as well as paid best selling books. Gift a Kindle fire and membership for Kindle downloads!
So there you have it, these are some of the best virtual gifts to give, anytime and from anywhere!
Happy Gifting!
You might like:
Disclosure: This post contains affiliate links. If you click one of them, we may receive a small commission at no extra cost to you.
Pin: Virtual Gifts under $50: Perfect for the Travel Lover