Toronto Itinerary 7 days – How to spend 2-7 days in Toronto
Toronto – our first home in Canada. We have tons of amazing stories and places to show you from our years living in Toronto. We were living there as students and as young professionals (for a brief period of time), but we have had the MOST incredible time in that city. We actually keep thinking of moving back to Toronto some day. Anyhow, this post is all about having a great time in Toronto. We have handpicked the attractions, tours and experiences for Toronto Itinerary 7 days. This itinerary and guide will be helpful for first time visitors to the city as well as regular travelers as we share some of our insider tips. Feel free to customize the itinerary according to your taste and time in Toronto.
Toronto Itinerary 7 days – How to spend 2-7 days in Toronto
Disclosure: This post contains affiliate links. If you click one of them, we may receive a small commission at no extra cost to you.
Getting to Toronto Ontario
Toronto is the commercial capital of Canada. Canada's capital city is Ottawa (if you didn't know that already, but it is located in the same province of Ontario). Toronto is serviced by the Toronto Pearson International Airport (YYZ), one of the largest in the country, by passenger volume. If you are flying to Toronto internationally or from any American airport, you will arrive here.
Distance from Toronto Pearson to Downtown Toronto is about 30 kilometres.
Light Rail – Connectivity via light rail is fastest and easiest to get from the airport to the city centre. It takes 45 -50 minutes and will cost $3.50 CAD. Carry exact change or buy tickets at the station. The trip is not straightforward and involves a few transfers as the airport is located in Mississauga, a suburban city.
Drive – You can rent a car and drive from the airport. Under normal conditions you will arrive in 35 minutes.
Express Shuttle – There is an express shuttle available for $24-25 CAD. It takes 30 minutes
Taxi – Taxis are available from terminal 1 and 3 and will cost around $50-75 CAD depending on the downtown zone. The cab ride is for 30-35 minutes.
Private transfers – Private transfers are a great way to reach Toronto downtown without the public transit hassle and if you are pressed for time. Private transfers take 30 minutes to get to your location in Central Toronto. BOOK YOUR TRANSFER HERE
Where to stay in Toronto Ontario?
Toronto is HUGE. There are many suburban areas where you can find good accommodation and the light rail makes it easier to commute. For a short trip to Toronto, staying in the central area is a good idea. You will be close to all the sightseeing areas and awesome restaurants and bars.
GTA or Greater Toronto Area is the most densely populated area in the city. It comprises of Toronto downtown, and 25 regional/surrounding municipalities. If this is your first visit, you can avoid a few areas like Scarborough and Brampton. Some areas in Markham and near Mississauga (close to the airport), you will be able to find decent hotels.
Here are some recommended hotels for your visit
Luxury Options in Downtown Toronto
Hotel Fairmont Royal York : All Fairmont hotels in Canada share a page of history (building is from 1920's)! This 4 star hotel in downtown Toronto is calling you for a luxurious stay overlooking the tall buildings.

Close to CN Tower and other sightseeing attractions.
Indoor and outdoor pool. Beautiful rooms. Free breakfast.

Sheraton Centre Toronto Hotel : Another upscale 4 star hotel in downtown Toronto

Good location. Close to sightseeing spots
Free breakfast and wifi. Indoor and Outdoor pool
Mid Range Hotel
Hotel Victoria: A 3 star hotel that seals the deal with an awesome location and vintage room decor. The building dates from 1909.

2-minute walk from King Station subway stop, a 7-minute walk from St. Lawrence Market and 2 km from the landmark CN Tower.
Good value for money. Free parking in downtown hotel. Free breakfast
Toronto Airport Hotel (mid range)
If you are planning to stay close to the airport, choose a hotel in Mississauga or Etiobioke area. Here is a recommendation
Toronto Airport Marriott Hotel – 4 star hotel with a good value, located close to the Toronto Pearson International Airport

Free breakfast and free parking.
Hotel offers fitness centre, Starbucks, pool on site.
Search for more hotels in Toronto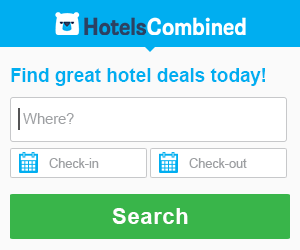 Best time to visit Toronto
Toronto experiences all the 4 seasons and it is very hard for me to actually choose one, as I love the city in all of its seasonal colors. But…but if I REALLY have to pick one, it has to be fall or autumn. The mesmerizing orange maple leaves on the ground will melt your heart and you will just wanna stay here (well, that's what happened to us)
Autumn/Fall: Autumn or fall starts from September to November. It is time for pumpkin spice lattes and booties. The weather is neither too hot nor too cold. Schools and colleges start their semesters in September, so you can expect less crowds in sightseeing areas. It is shoulder season so good deals for hotels and flights.
Winter: Winter is from December (sometimes late November) to early February. Temperatures drop to – 15 degree Celsius (could be higher with windchill). If you have been to New York City in winters, our winters in Toronto are similar. Winter packing essentials are important. Perfect time to visit for Christmas markets and festivities, hot choco and new years celebrations at the Harbour front. Read our guide to visiting Toronto in Winter
Spring: Shoulder month as well. Spring months are from late February to May. Weather is slowly getting warmer and days longer. Only problem is that as the snow is melting you will experience slushy sidewalks and roads. If you have to visit during this season, plan for Aril or later.
Summer: Of course, like most places in the world, summer is full of fun and festivities (and crowded too). Great time to be outdoors, enjoy patio brunches, camping at provincial parks or soak the sun at beaches/harbour front. Book your trip ahead of time, so that you don't miss your preferred area of stay. It gets BUSY around this time of year!
What to pack for Toronto?
Here are some of the travel essentials for your trip to Toronto
If visiting in winter, read our winter clothing guide. Include winter jackets, gloves, warm hat, winter boots, etc.
Click to shop my travel favorites!

Pro tip 1: Canada uses Canadian dollars as currency (CAD$). Some restaurants might accept USD$. Credit cards are widely accepted and you can easily find a debit machine to take out cash.
Pro Tip 2: For sightseeing (and budget), here are 2 options for you
Toronto City Pass – For sightseeing for all 7 days, Toronto City Pass is a good idea. You will get access to most of the Toronto attractions for free. BOOK YOUR TORONTO CITY PASS HERE
Toronto Hop on and Hop off – We use hop on and hop off buses a lot. As we were new in the city, we took the train to downtown and then rode the sightseeing bus. It was convenient without having to remember the bus stops or walk miles. Remember hop on and off are not guided tours – they are sightseeing buses (like transit) and you are at will to get down when you like and where you like! You can choose between 24 or 48 hour bus ticket (rest of the days, you will be exploring other areas, so yes this is a good value ticket). BOOK YOUR HOP-ON AND HOP OFF TICKET HERE (24 or 48 hours)
You can explore Toronto without a car. Use light trains, buses, add a few day tours and guided walks and you are GOLDEN!
In order to customize this itinerary, here are a few suggestions. (You can check the detailed itinerary below)
For a 2 day Toronto trip – Opt for day 1 and 2 OR day 1 and day trip to Niagara Falls
Visiting for 3 days in Toronto – Choose day 1,2 and Niagara Falls
4 days in Toronto – Choose Day 1 through 4 or switch out day 3 (Toronto neighborhoods) or day 5 (Toronto Islands)
DAY 1 TORONTO ITINERARY – BEST OF TORONTO
CN Tower, Casa Loma, Hockey Hall of Fame, Harbour Front, Dundas Square or Night Tour
Welcome to Toronto. We are so excited to show you this amazing city!
First day in Toronto should start with the city's FINEST!
CN Tower
CN Tower is an iconic symbol of the city of Toronto. Its name "CN" originally referred to Canadian National, the railway company that built the tower. Currently its known as Canadian National Tower.
The tower was completed in 1976, becoming the world's tallest free-standing structure and world's tallest tower at the time. It retained this position for close to 32 years. Currently, its world's number 7th tallest tower.
The CN tower is a communications tower, located in downtown Toronto. You can access the tower through its high speed elevators to reach the observation deck and enjoy stunning views of the city of Toronto. You can also enjoy a thrilling walk on the gorilla glass floor.
When you access the observation deck, you will also receive a interpretive guide to learn more about the tower's history and how it was constructed.
CN Tower also has a thrilling attraction called the EdgeWalk. The EdgeWalk is the first of its kind in North America. It is the world's highest full-circle hands-free walk on a 5 feet wide ledge encircling the top of the CN Tower's main pod – at 116 storeys above the ground. If you love this adventure, take this walk outside – around the circumference of the roof of the CN Tower!
There is a restaurant on the same floor (revolving restaurant named CN Tower 360 restaurant). There are additional bistros and cafes inside the tower complex.
CN Tower is open everyday except for Christmas Day. CN Tower has an admission fee of $58 CAD for adults for tower experience.
Allot 2 hours at least, at the CN Tower.
Casa Loma
Our second stop for the day is the Casa Loma. Did you know that Toronto has a pretty castle in the heart of the city? The answer is YES – Casa Loma.
The Casa Loma is a castle built by Toronto businessman Henry Pallet in 1911. Its style of architecture is Gothic revival style. Casa Loma means "Hill House" in Spanish.
Today you can explore the castle, which is now a historic house museum and a Toronto landmark. The castle shares stories from the family of Henry Pallet. It has many rooms, gardens, underground cellar and stables to explore.
We spent a couple of hours in the castle. I really liked the castle (well, anything with history fascinates me- big or small).
There is an entry fee for the castle – $23 – 33 CAD for admission. They are open daily from 9:30 a.m. – 5:00 p.m local time.
Hockey Fall of Fame
Hockey Hall of Fame is located on Yonge Street in Toronto. Its dedicated to the history of ice hockey, it is a museum and a hall of fame. It holds exhibits about players, teams, National Hockey League (NHL) records, memorabilia and NHL trophies, including the Stanley Cup.
If you wish to explore the stadium or the museum, there is an entry fee of $20 CAD for adults.
Harbourfront
Located in core downtown Toronto, Harbourfront neighborhood is iconic landmark of this city. The neighborhood is located on Lake Ontario and it provides stunning views of the CN Tower and the downtown skyscrapers.
It was almost dusk when we reached the Harbourfront. Its a great place to hang out and spend a romantic evening!
If you prefer, you can spend the entire evening here. You will find tons of bars and restaurants in and around the area for dinner.
Dundas Square
Yonge-Dundas Square is located within the Downtown Yonge Business Area. Its a space/square wherein public performances and other events are hosted on a regular basis. There are many cafe's, restaurants and shopping areas close by. The square has seating areas and fountains and gives quite a metropolitan-feel in the evenings!
We had dinner at a nearby Hard-Rock Cafe and spent the rest of the evening/night in the Yonge-Dundas area.
Toronto Nights Tour
This awesome nights tour of Toronto – covers the Harbourfront, Dundas Square and also takes you top of the CN Tower to view sunsets. If you want a convenient way to explore the CN tower as well as some of the other Downtown Toronto highlights, then consider booking this tour. BOOK TORONTO NIGHTS TOUR
DAY 2 TORONTO ITINERARY – MORE OF TORONTO
Royal Ontario Museum, Art Gallery of Ontario, Saint Lawrence, Queen West, Haunted tour
For day 2 of Toronto Itinerary, let's more of the historical and arts side of the city with museums.
Royal Ontario Museum
Royal Ontario Museum, popularly known as ROM is one of the largest museums in North America AND the largest one in Canada. It is known for its architectural beauty and its collection of arts displays.
Royal Ontario Museum is a museum of art, world culture and natural history.
Skip the lines and access the museum here. BOOK YOUR ROM TICKET HERE
Arts Gallery of Ontario
Another museum and gallery close to ROM is the Arts Gallery of Ontario. Its a massive gallery with about 45,000 square meters, making it one of the largest galleries in North America.
The Arts Gallery has arts displays, a library, student space, gallery workshop space, artist-in-residence, a high-end restaurant,cafeteria , research centre, theatre and lecture hall, and gift shop.
BOOK YOUR TICKET TO THE ARTS GALLERY OF ONTARIO HERE
After the museums and gallery, its time for FOOD and PORK! So the story is that the city of Toronto was historically known as "Hogtown". Hence it only makes sense to try some pork delicacies in the city.
Saint Lawrence Market and Queen West Street (sightseeing and food tour)
St. Lawrence Market is a vintage culinary neighborhood of Toronto. The market is known for its peameal bacon sandwich which can be found here. Take a food tour to explore the beautiful market and learn about its history.
In this tour, you will get to taste a Southern American spin on a classic Canadian dish, as well as some popular German street food with a Canadian twist. A street car ride is also included.
BOOK A FOOD TOUR AT ST LAWRENCE MARKET
If food tour is not your thing, we still recommend taking a stroll at the marketplace and then settling in for a relaxed lunch. You will find cuisines of all kinds here as well.
Queen Street
Queen Street is a major thoroughfare in Toronto. It is often compared to New York City's Soho. The Queen street is full of trendy pubs, restaurants and quirky sights with graffiti in various houses and lanes.
It is a hip and happening street. You can easily walk around and browse many boutique stores from high end shopping to casual items.
The Toronto City Hall is located on Queen street west. The famed "TORONTO" letters can be found at the Nathan Philips Square (in Queen street west).
Optional Haunted Tour
Okay, we took a haunted tour once during Halloween and LOVED it (Salil did more then I did. I am scared and I shake even if a paper flies lol). So if you are into haunted stuff, this tour is worth checking out.
There are three seasonal guided tours: the original 90-minute Haunted Walk, the Campus Secrets and Spectres, or the Ghosts and Spirits of the Distillery that is offered. In these tours, you will learn about the chilling tales about the darker side of Toronto's history.
BOOK THIS 90 MINUTE HAUNTED NIGHT TOUR
DAY 3 CULTURE AND FOOD TORONTO
Downtown exploration, Kensington Market, ChinaTown, Distiller District
We love exploring, walking around downtown/core areas of major cities. That's our kinda hiking!
Toronto didn't disappoint us. Skyscrapers, malls, lights, side-cafes, busy-people everywhere.In every corner of downtown Toronto, there are historical insights and amazing architecture. You can sign up for free walks around certain important areas like Union Station, Bay Street, Yonge-Dundas, University Ave, etc
Keeping that in mind, let's take you to a colorful marketplace. Kensington Market is a pedestrian friendly bohemian neighborhood. This Toronto area is characterized by colorful buildings, indie shops, vintage boutiques and arts spaces.
The Kensington Market is home to many specialty grocers, bakeries and cheese shops. There are trendy bars, cafes and restaurants to suit every traveler.
A walking tour with a local guide is the BEST way to explore this neighborhood. This recommended 2 hour walking tour also takes you to Toronto Chinatown. CLICK HERE TO VIEW THE WALKING TOUR OF KENSINGTON MARKET AND CHINATOWN.
After the tour, explore the area a bit more and then settle down for lunch. Don't drink yet, as we will be heading to the Toronto distillery district next.
Distillery District
Distillery district presents a slice of Victorian and British legacy in Toronto Ontario. At the Distillery District, you will see Victorian buildings and cobblestone streets that are full of history. Guess what, you will be at a British whisky distillery site here.
Today these vintage spaces are occupied with indie restaurants, bars, boutiques, and theaters.
BOOK AN HOUR TOUR OF DISTILLERY DISTRICT
You can also explore this neighborhood with a segway tour. Check out the segway tour of the Distillery district here
Tip: Choose a LUNCH hour food tour – tour the place and EAT!
Shopping in Toronto
In the evening, its time to SHOP. Toronto is great for shopping. Yorkdale Mall, Toronto Eaton Centre, Scarborough Town Centre, Fairview Mall are some of the shopping malls that I love! If I have to pick 2, it has to be Toronto Eaton Centre and Scarborough Town Centre. Eaton Centre is located in Downtown and Scarborough Town Centre is located in the Scarborough area. Both the malls are easily connected by Toronto LRT.
Toronto also has an outlet mall area. So if shopping is a BIG ticket item on your list, them consider spending half a day at the premium outlet malls. There are bus shuttle services available to take you from Toronto downtown to the outlet malls and back. See, you don't a car!
BOOK YOUR ROUND TRIP SHUTTLE TO OUTLET MALLS FROM TORONTO CENTRE.
DAY 4 TORONTO ITINERARY – Day Trip to Niagara Falls from Toronto
There are many places in and around Toronto, that are very easily accessible and worth visiting. Bruce Peninsula (4 hrs), 1000 Islands (3.75 hrs), Niagara Falls (2 hrs), Ottawa (5 hrs), Montreal (6 hrs) – are some of the cities/areas that are worth visiting in your trip to Toronto.
Niagara Falls is a MUST visit when you are in Toronto for more then 2 days. And trust us, the Canadian side of the Niagara falls are MORE stunning than the American side. Don't trust us?
Well, let's take that DAY TRIP TO NIAGARA!
You can rent a car and drive to Niagara in 2 hours (one way) from Toronto. Many also cross the border at Niagara Falls to head to the US.
Greyhound also operates daily buses to Niagara. Once you reach the bus depot in Niagara, you will have to walk a little to reach the Niagara Falls (city).
There are many day tour services available from Toronto to Niagara Falls and undertaking this trip with be worthwhile. This recommended Niagara day tour takes you to the three falls – the Horseshoe Falls, American Falls and Bridal Veil Falls. You can also take an optional cruise to the base of Horseshoe Falls. You will explore a vineyard and sample some wine!
READ: Niagara Falls Day trip from Toronto
Tons of free time for photography, relaxation, souvenir shopping, including the observation deck of the mighty Whirlpool and Rapids and Niagara-on-the-Lake. You can check it out here – BOOK NIAGARA DAY TOUR FROM TORONTO.
At the Niagara Falls, you can also take a horse carriage, enjoy the "maid of the mist" ride or view evening lights over the waters. Definitely take some time to eat and wander through the entertainment district. The Entertainment District has bowling alleys, haunted houses, Ripley's believe or not, cool bars and TONS of free entertainment to keep you engaged!
BOOK AN EVENING LIGHTS AND CRUISE TOUR OF NIAGARA FALLS
MORE NIAGARA TOURS FROM TORONTO
DAY 5 TORONTO ITINERARY – CENTREVILLE Toronto Islands and nearby attractions
The Centreville Amusement Park is a park located on Centre Island, which is a part of the Toronto Islands. This place is a must visit during summer season with over 30 rides, picnic areas, etc. We spent an entire day here, enjoying the Toronto sun. We took a ferry ride to the Centre Island from Queen's Quay West.
Get your beach wear on, as you can experience the blue waters here.
About Toronto Islands – The Toronto Islands (formerly known as Island of Hiawatha and also known as Menecing, meaning "On the Island" ) are a chain of small islands in Lake Ontario, Canada. The islands are home to parkland, the Billy Bishop Toronto City Airport, several yacht clubs, Centreville Amusement Park and Hanlan's Beach. The island community is considered to be the largest urban car-free community in North America.
There are tons of options for food, souvenirs shops and activities. If you wish a beach experience, greenery and nature around, this is a perfect place. There are picnic tables by the water side (with geese around) as well.
The Toronto Island also includes the Gibraltar Point Lighthouse which is considered to be the oldest existing lighthouse on the Great Lakes and one of Toronto's oldest buildings. The murder of its first operator, German-born John Paul Radelmüller, at the site in 1815; makes for one of the most intriguing murder mysteries. That case was never solved and at this point, it probably never will be. As the story goes, he died at the hands of a couple of soldiers from Fort York looking to get their hands on moonshine.
Stay here until the sun goes down to see amazing views of the Toronto skyline!
DAY 6 TORONTO ITINERARY – Neighborhood Exploration (Chester, Christie and Old Mills and dine at Gerard Street) OR Canada's Wonderland
On your day 6 of Toronto itinerary, explore some lesser known areas, travel in local (light rail/LRT) trains and relax in the green space that this mega city has to offer. (We also have a plan B, if neighborhood exploration doesn't excite you).
Toronto has great trails, neighborhoods and history in its every nook and corner. Toronto Transit and LRT lines are easy, convenient and economical ways to explore this amazing city.
Chester, Christie, Old Mills, Dine at Gerard Street
Chester, Christie and Old Mills are 3 subway stations that has great trails, amazing eating areas and shopping venues to explore.
Chester is a subway station on the Bloor–Danforth line in Toronto, Canada. The station is located on Chester Avenue just north of Danforth Avenue.
Christie is a station on the Bloor–Danforth line of the subway system in Toronto, Canada. It is located on the east side of Christie Street just north of Bloor Street West, and opened in 1966 as part of the original segment of the subway line.
Old Mills is a subway station on Line 2 Bloor–Danforth in Toronto, Canada. It is located at Old Mill Terrace and Humber Boulevard.
Danforth Avenue (located along Bloor- Danforth subway line) is also popularly known as Greek Town. Every year there is a Greek Food Festival, held here called the Taste of Danforth.
If you travel by the Bloor-Danforth line – you can get off at Chester and it will take you to a peaceful neighborhood with school grounds, shops and greenery all around.
Chester area has a look-out area, that is worth visiting. Its very romantic and quiet there. Old Mills has Lake Shore that offers stunning views of Downtown Toronto and CN Tower. It also offers great site for photography and light strolls, including picnic during summers and bird watching.
In the evening, head to Gerard Street in city centre area. Gerard Street is full of fantastic East Indian/Pakistani restaurants. So a must visit if you like Indian food. Food is affordable and delicious!
If neighborhood exploration is not your thing, then plan B for you is to explore Canada's Wonderland.
Canada's Wonderland
Canada's Wonderland is a theme park based in Vaughan, Ontario, which is about 40 kilometers from Downtown Toronto.
Canada's Wonderland is a major attraction and is usually busy during the summer months. There are joy rides, shopping arenas, entertainment galleries within the theme park. To access the rides and the park you will have to purchase an entry pass. You can either purchase an annual or seasonal or per entry pass.
You can spend a full day here – there are SO much to do. Take a ride at the Leviathan and the Behemoth – Canada's tallest and fastest roller coasters! We would love to show you our "scared" facial expressions from the Behemoth, but that's for another day, we still have one more day of the Toronto itinerary to cover 🙂
Learn about Canada's Wonderland here
DAY 7 TORONTO ITINERARY – Day trips to the surrounding areas OR pick a local event in Toronto
Toronto is more then the tall buildings and fancy distillery district. We have many provincial and national parks nearby that are worth visiting during your trip to Toronto. You can pick and choose one day trip from the suggested ideas below or if you prefer to stay in Toronto, check out some of the local events in the city.
Day trips from Toronto
Elora Gorge –Located about 1.50 hours. Elora Gorge Conservation is a perfect area to spend a day or camp overnight.

Activities : Hiking, camping, tubing, museum

Peterborough – Located about 1.50 hours from Toronto core (one way), Peterborough Ontario is known for its hydraulic lifts. Learn more about the day trip and things to see in Peterborough Ontario here

Activities: Scenic walks, lift lock cruises

Norfolk County – Suburb in Southern Ontario. 2 hours drive from Toronto. More about Norfolk County
Local Events:
A great way to experience local life is attending participating in local events. Lots of options to choose from like live music events, food fest, literary fest, hockey nights, Christmas Markets, etc
To access the local events at the time of your visit, check out this website. Here are some of our favorites
Doors Open Toronto: This event offers free and rare access to more than 130 architecturally, historically, culturally and socially significant buildings across the city. This event is organized by Ontario Heritage Trust each year. Typically this event commences and ends in the month of May (summer months).
Danforth Food Fest/Taste of Danforth:

Read more about Taste of Danforth

here

.Its an annual 2-3 day food festival

Nathan Philips Square: Christmas and Toronto Fair in December to celebrate the holiday season
Downtown Events: Corona Paint Party
Hope you found this itinerary useful. We have included more resources for other Canadian cities below.
More Canada Resources
Visiting Canada on an extended tour, explore some of the other major Canadian cities
Last Updated: June 30 2019
Disclosure: This post contains affiliate links. If you click one of them, we may receive a small commission at no extra cost to you.